NEW 200kW Baudouin Natural Gas HTG-200GF GenSet for sale
ID:2625
Engineered and Manufactured by: Baudouin
International Certifications: EU, China, USA
Category: Natural Gas Genset


Popularity:

15833 view
---
NEW


Mileage Hrs/Kms: 0
Year of Manufacture: 2023
The price: P.O.A.
QTY Available:

6



NOTICE
Please don't copy or download any of these photos for posting on the Internet or for promotional use. Please send us a
personal message
if you would like to use them.
Description 200kW Baudouin Natural Gas HTG-200GF GenSet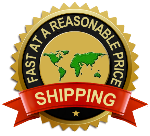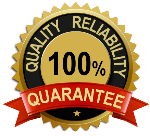 Are you still wasting time looking for Natural Gas Genset suppliers?
Do you still worry about product quality assurance?
Are you late in deciding to buy because of insufficient budget?
If you have these worries, stay and see.
NEW Baudouin 200kW LNG CNG Natural Methane Gas HTG-200GF Generator Set
All French Baudouin engines are built with the best technology and components.
The engines are ISO 9001: 2008 certified; which demonstrates its commitment to quality under European standards.
Prime Power kVA/kW 250/200
Rated speed r/min 1500
Fuel Types
CNG, LNG, PNG, Oilfield Associated Gas, Coalmine Gas, Coalbed Gas, methane gas.
Introduction of Baudouin LNG CNG Natural Methane Gas Generator Set
This series generator sets choose high quality French Baudouin natural gas engine assembled with alternators (Stamford, Faraday or other famous brand), the control system adopts PLC automatic controller. This series of natural gas generator can be used in natural gas power plant, school, hospital, oil field and others, as a 24-hour uninterrupted power or standby power.
Advantages of Baudouin LNG CNG Natural Methane Gas Generator Set
Low operating and maintenance costs

Low space requirement due to compact design

Reliable service life resulting from application-specific design

Powerful to ensure uninterrupted operation

Adapt to harsh conditions

Longer machine life: Special design engine has longer life with overhaul time 20000 hours.

Easy operation: The HAITAI Gas Power Generator is easy to operate.

The HAITAI Gas Power Generator use most advanced lean burn technical for high efficiency

Main parts like ECU, Gas Mixer, Pressure Regulator, etc are origin made in USA & Italy.
Economy
Fuel consumption for the load rate between 60% and 90% is optimized specially, such that low fuel consumption is guaranteed.
Environmental adaptability
Low temperature adaptability: The engine can start directly at-10° without auxiliary measures and smoothly at-30° by means of intake preheating.
High level of platform
The engine is modular in design with high level of platform, the maintenance parts of the whole series are universal.
KEY FEATURES & BENEFITS
Heated display option.
3-phase generator and mains (utility) sensing.
Power monitoring (kW h, kV Ar, kV Ah, kV Ar h).
Remote communications (RS232 & RS485).
Configurable inputs/outputs (9/8).
CAN and magnetic pick-up sensing.
Fuel usage monitor and low level alarms.
Tier 4 CAN engine support.
Manual/automatic load transfer.
Configurable display languages.
Power save mode.
Integral PLC editor.
Flexible sender inputs.
DSE Configuration Suite PC Software.
Configurable event log (250).
Load switching, load shedding & dummy load outputs.
KEY BENEFITS
Ensures the display continues to operate
in extreme cold weather conditions.
Provides true generator and mains (utility)
sensing.
Provides clear accurate power
measurement information.
Provides secure and simple off site
monitoring. All ports are continuously active.
Provides multiple installation options.
Makes the module ideal for standard and
electronic engine applications.
Tracks the amount of fuel being used and
sounds an alarm if over/under fuel use is
detected.
Ensures the control module can be used
with the latest in modern electronic engine technology.
Ensures the load can be transferred
manually/automatically between mains (utility) and generator power.
Ensures the control module is suitable for worldwide use.
ADDITIONAL FEATURES
Customisable status screens.
Multiple date & time scheduler.
Charge alternator failure alarm.
CAN engine manual speed control.
Manual fuel pump control.
Engine exerciser.kW & kV Ar overload protection.
Reverse power (kW & kV Ar) protection. Unbalanced load protection.
USB connectivity.
Backed-up real time clock.
Configurable Gencomm pages.
SMS messaging start & stop functionality.
Modem diagnostic display screens.
Remote display support (max 3 units)
---
PowerKit Gas Engine Datasheet
Ratings Definitions - COP
Unlimited using time per year;

Continuous power is the maximum power available at a constant load factor;

No overload capability is allowed

Ratings Definitions - PRP
Unlimited using time per year;

The average load rate is no more than 70% over 24 hours;

Overloading 10% for 1h within 12 hours of operation is allowed.

Ratings Definitions - ESP
he annual operating time shall not exceed 200h;

The average load rate shall not exceed 70% over24h operation cycle;

No overload capability is allowed;

The acceleration of starting of engines are carried out in accordance with
Q/WCG136.13, and there's no engine process. From acceleration of starting to calibration speed shall be completed within 10s. Natural aspirated engine,
when the environment temperature is below 5°, need to increase preheat facilities to ensure that engine water temperature above 30°. When
environment temperature over 5°, no preheating facilities are required.
Supercharged engine, when the environment temperature is below 10°, need to increase preheat facilities to ensure that engine water temperature
above 30° When environment temperature over 10°, no preheating facilities are required
LTP


No ability to overload;

The annual operating time shall not exceed 500h while supplying a variable
electrical load.



DCP


It has 10% overload capacity;

Annual run time is unlimited;

Working under variable or continuous load of less than 100%;

The power load shall not exceed 70% of the calibration power when the device is running continuously.



Descriptions


ISO 8528-1, ISO 3046, DIN6271+-5%

All ratings are based on operating conditions under ISO 8528-1,ISO 3046, DIN6271. Performance tolerance of+-5%.

Test conditions : 100 kPa, 25°C air inlet temperature, relative humidity of
30%. Derating may be required for conditions outside these; please contact the factory for details.

Power output curves are based on the engine operating with gas system, water pump and lubricating oil pump, without battery charging alternator,
fan and optional equipment



For over 100 years, Baudouin has designed and manufactured the highest quality diesel and gas engines for marine and power generation applications spanning 18 4125 kVA. Our Network supports our customers in over 130 countries with specification, commissioning, service and genuine spare parts.
Global Headquarters: Cassis, France
Baudouin China At a Glance Location: Weifang, China


The specification of the 200kW Baudouin Natural Gas HTG-200GF GenSet

Model HTG-200GF

---

Prime Power kVA/kW 250/200

---

Rated speed r/min 1500

---

Starting method 24V Electric

---

Engine Model Model WP12D264E300NG 240

---

Generator Set

---

Rated Voltage 400V/230V

---

Rated Frequency 50Hz/60Hz

---

Type Open/Silent/Soundproof/Container

---

Alternator Type Brushless

---

Brand Stamford, Leroy-Somer, Faraday, Lingyu, etc.

---

Connection 3-phase, 4-wire

---

Controller Type Auto PLC Controller

---

Brand Deepsea, SmartGen, ComAp etc.

---

Fuel Natural Gas 0.3m3/kw3h

---

Application Mines, Building, Oil Fields, Hospitals, Schools, Ports, Hotels, etc.

---

Delivery By Sea, By Air, By Train, By Express>

---

Warranty 12 months or 1500 running hours (subject to the earlier)

Prime Power (PRP):

Prime power is available for an unlimited number of annual hours in variable load application, in accordance with GB/T2820 -97 (eqv ISO8528);

A 10% overload capability is available for a period of 1 hour within a 12-hour period of operation.

Standby Power Rating (ESP):

The standby power rating is applicable for supplying emergency power for the duration of a utility power interruption. No overload, utility parallel or negotiated outage operation capability is available at this rating.

Rated Voltage:

generally the rated power includes 380/220V, 400/230V, 415/240V, 440/254V, we make it according to client's requirements.

Control Panel

The DSE7310 is an Auto Start Control Module and the DSE7320 is an Auto Mains (Utility) Failure Control Module suitable for a wide variety of single, diesel or gas,gen-set applications

Attachment (Optional Parts)

20ft Container canopy

Scientific and efficient Special sand-proof waterproof blinds with illumination.

Soundproof Canopy

(Super Silent canopy)Containerized Canopy

CHP system (Exhaust Heat Collector)

1. The unique spiral winding structure increases the turbulence effect, and the heat exchange capacity per unit area is 3-7 times that of the traditional heat exchanger.

2. High heat transfer coefficient, high heat exchanger heat transfer efficiency, good heat transfer effect, high heat transfer coefficient up to 14000W/m·k, energy saving effect is remarkable.

3. Small size. With only one-tenth of the traditional tube and shell heat exchangers, it takes up less space and reduces infrastructure and installation and maintenance costs.

4. Using a small clearance design to increase the flow rate, the heat exchanger is not easy to foul, and the use and maintenance costs are low.

5. Advanced design concept, the length of the heat exchange tube is 3-4 times the height of the cylinder, the material stays longer and the heat transfer is more fully.

6. Spiral-wound elastic tube bundle design can effectively eliminate pipe vibration and stress due to thermal expansion and contraction deformation.

7. Unique 90 degree connection, heat exchangers all participate in heat exchange, no dead ends and stagnant areas, reduce fluid resistance.

8. Counter-current heat transfer, asymmetric flow design, in the vapor-liquid heat transfer field has other advantages that can not be compared with heat exchangers.

Automatic Paralleling and Gridconnect Control System

This system can connect generator sets in parallel or connect the generator set to the grid automatically.

CHP/Cogeneration/CCHP/Trigeneration

Remote Control

PMG Alternator

Oil and Water Heater

High Voltage Alternator 6.3kv and 10.5kv, High Voltage Electrical Control Cells (PT Cabinet

CT Cabinet

High Voltage outgoing cabinet

DC Panel, Groud Resistance Cabinet and low voltage distribution cabinet etc)

Remarks:

Both 50Hz and 60Hz are available.

Special voltages available.

Alternator brand Stamford,Leroy Somer,Marathon are optional.

Controller brand Deepsea,Comap are optional.

Special requirements for Soundproof Canopy, ATS, Parallel & Synchronization Control, CHP and Biogas Pre-treatment Machinery are optional

The data herein can vary depending on individual production