NEW Auto oil-diesel burning air heater for sale
ID:2332
Engineered and Manufactured by: Sanhe
International Certifications: EU, China, USA
Category: Heating System


Popularity:

18563 view
---
NEW


Mileage Hrs/Kms: 0
Year of Manufacture: 2022
The price: P.O.A.
QTY Available:

20



NOTICE
Please don't copy or download any of these photos for posting on the Internet or for promotional use. Please send us a
personal message
if you would like to use them.
Description Auto oil-diesel burning air heater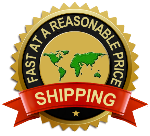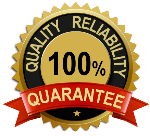 Are you still wasting time looking for Heating System suppliers?
Do you still worry about product quality assurance?
Are you late in deciding to buy because of insufficient budget?
If you have these worries, stay and see.
NEW Industrial Indirect Auto High Efficiency burning Heating diesel/oil Machine
The most powerful indirect oil heating units are specially designed for heating individual halls or several rooms. Spot heating of workplaces outdoors and on winter construction sites heating of livestock stalls,
Warming of workshops, warehouses, workshops, storage rooms, Heating and ventilation of tent and exhibition events
Warming of greenhouse, poultry farm, livestock house, mining, factory buildings, big cottage, hotels heating also can used in drying wood, tea, medicine, foodstuff and can used in drying wood, tea, medicine, foodstuff and other fields.
High Output Indirect Heater is equipped with a flow-optimized combustion chamber made of heat-resistant stainless steel and a particularly powerful axial fan when provides high air throughput and static pressure for homogeneous diffusion of the warm air guaranteed.

Certification:
CE, ISO

Structure:
Vertical Type

Heating area
: 300/600 and 1200㎡.
Benefits of the Indirect Auto High Efficiency Heating Machine


Stainless steel combustion chamber, thermal conversion can reach 90%

Stainless steel heat exchanger is made of high temperature resistent 321(1Cr18Ni9Ti) stainless steel plate and tube.

Double air inlet and outlet design.

Equipped with the world brand Riello burner,warming quickly.

After setting, burner would automatically start on, fire, supply air and stop, keep steady temperature.

Save large labor and financial resources.

Heat exchanger adopt the special three-pass design.

Special insulation design which minimize heat loss.

All the technical index meet the national environmental protection I standard.

High efficiency due to flow-optimized stainless steel combustion chamber

Thermostat-controlled automatic ventilation

Electrical control box with temperature controller for controlling the outlet air temperature and operating hours display

Overheating thermostat

Double-walled housing for optimal soundproofing and insulation

Sturdy steel frame

High temperature resistant heat exchanger

Suitable for fully automatic use with an external thermostat or timer

Connection option for air transport hose

Installation site:
Installation of oil-burning heating machine
The specification of the Auto oil-diesel burning air heater
Technical parameter 50,000 kcal
-------------------------------------------
Thermal output power (kcal/h) 50000 kcal/h
-------------------------------------------
Power( KW) 60Kw
-------------------------------------------
Heat effciency ≥% ≥90%
-------------------------------------------
Fuel Diesel
-------------------------------------------
Fuel consumption (kg/h) 2.3-5kg/h
-------------------------------------------
Control method Auto
-------------------------------------------
Fan air volume (m³/h) 11000m³/h
-------------------------------------------
Temperature rising range (ºC) 80-120 ºC
-------------------------------------------
Power supply (V/Hz) 380V/50Hz
-------------------------------------------
Power (kw) 0.7Kw
-------------------------------------------
Hot air outlet Dia. (mm) 520mm
-------------------------------------------
Diemension (L×W×H)mm 1760×840×1380
-------------------------------------------
Frame material Galvanized +spray paint
-------------------------------------------
Technical parameter 120,000kcal
-------------------------------------------
Thermal output power (kcal/h) 120000 kcal/h
-------------------------------------------
Power( KW) 140Kw
-------------------------------------------
Heat effciency ≥% ≥90%
-------------------------------------------
Fuel Diesel
-------------------------------------------
Fuel consumption (kg/h) 4.5-10kg/h
-------------------------------------------
Control method Auto
-------------------------------------------
Fan air volume (m³/h) 11000 m³/h
-------------------------------------------
Temperature rising range (ºC) 80-120 ºC
-------------------------------------------
Power supply (V/Hz) 380V/50Hz
-------------------------------------------
Power (kw) 0.92 Kw
-------------------------------------------
Hot air outlet Dia. (mm) 520mm
-------------------------------------------
Diemension
-------------------------------------------
(L×W×H)mm 1760×840×1380
-------------------------------------------
Technical parameter 150,000kcal
-------------------------------------------
Thermal output power (kcal/h) 150000 kcal/h
-------------------------------------------
Power( KW) 174Kw
-------------------------------------------
Heat effciency ≥% ≥90%
-------------------------------------------
Fuel Diesel
-------------------------------------------
Fuel consumption (kg/h) 7-15kg/h
-------------------------------------------
Control method Auto
-------------------------------------------
Fan air volume (m³/h) 14000 m³/h
-------------------------------------------
Temperature rising range (ºC) 80-120 ºC
-------------------------------------------
Power supply (V/Hz) 380V/50Hz
-------------------------------------------
Power (kw) 0.95Kw
-------------------------------------------
Hot air outlet Dia. (mm) 520mm
-------------------------------------------
Diemension (L×W×H)mm 1750×840×1380
-------------------------------------------
Technical parameter 200,000kcal
-------------------------------------------
Thermal output power (kcal/h) 200000 kcal/h
-------------------------------------------
Power( KW) 230Kw
-------------------------------------------
Heat effciency ≥% ≥90%
-------------------------------------------
Fuel Diesel
-------------------------------------------
Fuel consumption (kg/h) 8-18kg/h
-------------------------------------------
Control method Auto
-------------------------------------------
Fan air volume (m³/h) 14000 m³/h
-------------------------------------------
Temperature rising range (ºC) 80-120 ºC
-------------------------------------------
Power supply (V/Hz) 380V/50Hz
-------------------------------------------
Power (kw) 1.42Kw
-------------------------------------------
Hot air outlet Dia. (mm) 520mm
-------------------------------------------
Diemension (L×W×H)mm 1750×850×1380