NEW 30-40t/day Combined Mini Rice Mill Line for sale
ID:2244
Engineered and Manufactured by: Hubei Fotma Machinery
International Certifications: EU, China, USA
Category: Rice Milling Machines


Popularity:

2789 view
---
NEW


Mileage Hrs/Kms: 0
Year of Manufacture: 2022
The price: P.O.A.
QTY Available:

3



NOTICE
Please don't copy or download any of these photos for posting on the Internet or for promotional use. Please send us a
personal message
if you would like to use them.
Description 30-40t/day Combined Mini Rice Mill Line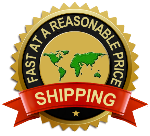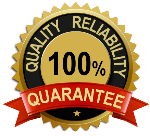 Are you still wasting time looking for Rice Milling Machines suppliers?
Do you still worry about product quality assurance?
Are you late in deciding to buy because of insufficient budget?
If you have these worries, stay and see.
NEW Small Rice Milling Plant with the production rate 30-40t per day
30-40t/day small rice milling line can process about 2-2.5ton raw paddy and produce 1300-1700kg white rice per hour, this line consists of paddy cleaner, de-stoner, rice huller, separator, rice miller (dry polisher), rice grader, etc..
With strength support from management members and endeavor of our staff, FOTMA devoted to be in development and expansion of grain processing equipment in past years. We can provide many kinds of rice milling machines with different kinds of capacity. Here we introduce customers a small rice milling line that suitable for farmers & small scale rice processing factory.
The 30-40t/day small rice milling line consists of paddy cleaner, de-stoner, paddy husker (rice huller), husk and paddy separator, rice miller (dry polisher), bucket elevators, blower and other accessories. The rice water polisher, rice color sorter and electronic packing machine are also available and optional. This line can process about 2-2.5 tons raw paddy and produce about 1.5 tons white rice per hour. It can produce high quality white rice with fewer broken rice.
The Device List of 30-40t/day Small Rice Milling Line:
1 unit TZQY/QSX75/65 combined cleaner
1 unit MLGT20B Husker
1 unit MGCZ100×6 Paddy Separator
2 units MNMF15B Rice Whitener
1 unit MJP63×3 Rice Grader
6 units LDT110/26 Elevators
1 set Control Cabinet
1 set dust/husk/bran collection system and installation materials
Capacity: 1300-1700kg/h
Power Required: 63KW
Overall Dimensions(Lx W x H): 9000 x 4000 x 6000mm
The 1.5TPH Small Rice Milling Line Designed by FOTMA has following features:
1. Its equipped with a improved efficient combinations sieve to save floor space, saving investment, reduce energy consumption;
2. Automatic operation from the paddy loading to finished white rice;
3. Higher milling yield & fewer broken rice;
4. Convenient installation and less maintenance;
5. Low investment & high return;
6. The electronic packing scale, water polisher and color sorter are optional, to produce high quality rice and pack the finished rice into bags.
FOTMA concentrates on the developing and manufacturing of the food and oil machine product, drawing food machines altogether over 100 specifications and models. We have strong ability in the engineering design, installation and services. The variety and pertinency of products meets the customers characteristic request well, and we provide more advantages and successful opportunity for customers, strengthen our competitiveness in business.
Why choose FOTMA?
FOTMA is the leading and professional supplier in China for rice & wheat mini combine harvester!
FOTMA has over than 16 years experience with combine harvester and agricultural machine!
FOTMA can supply the best price and professional service!
FOTMA has good reputation with all world customers!
FOTMA is 12 year Gold Member at Made In China!
FOTMA is 13 year Gold Member at Alibaba!
The specification of the 30-40t/day Combined Mini Rice Mill Line
Capacity: 1300-1700kg/h
--------------------------------------------------
Power Required: 63KW
--------------------------------------------------
Overall Dimensions(Lx W x H): 9000 x 4000 x 6000mm