NEW Towable Wood Sawmill for sale
ID:2236
Engineered and Manufactured by: Hubei Fotma Machinery
International Certifications: EU, China, USA
Category: Log Splitter


Popularity:

13902 view
---
NEW


Mileage Hrs/Kms: 0
Year of Manufacture: 2022
The price: P.O.A.
QTY Available:

60



NOTICE
Please don't copy or download any of these photos for posting on the Internet or for promotional use. Please send us a
personal message
if you would like to use them.
Description Towable Wood Sawmill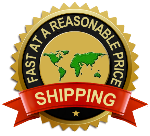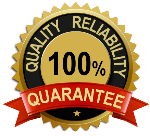 Are you still wasting time looking for Log Splitter suppliers?
Do you still worry about product quality assurance?
Are you late in deciding to buy because of insufficient budget?
If you have these worries, stay and see.
NEW Towable Wood Sawmill
1. Smooth Sawhead Feed
2. Guide the sawhead through the cut with finger-tip pressure - allows you to judge the best speed for smooth cuts through knots and denser core wood.
3. Blade Lube System
Dimension 4064*1778*1800mm
Weight 312kgs - 352kgs
Blade size 3670*34*0.9mm
Safe cutting speed 13-15s/m
Blade speed 17m/min
Trailer size 6000(+1000mm)*900*700mm
The sawmill is an entry-level portable sawmill packed full of impressive features with a budget-friendly price, which is designed for hobby sawyers looking for an economical solution to mill lumber. The FOTMA sawmill adds new features like the adjustable blade guide system, auto lube, an operation hour meter, wider cut capability and much more.
Fotma portable band mills has designed the FM26 sawmill for budget-minded customers looking at getting into milling their own lumber at an exceptional price point. Based on welcomed FM26 model, the FM31 offers hobby sawyers an easy to use, well engineered sawmill with the ability to mill logs up to 31" in diameter and 110" (2.79m) in length. The FM26/31 also supports an unlimited ability to extend your track to handle milling logs of any length.
Advantage Horizontal Gasoline Log Sawmill
1. The machine has the features of high cutting speed,high cutting rate,high quality of final product,great reduce the lost of sawdust.
2. It is simple installation, easy operation, labor saving , and high productivity.
3. Simple, safe and pro-environment;
4. Automatic control the timber thickness, high-precision.
5. High cutting efficiency, smooth; high flatness of the cutting plate;
6. The thickness of processing wood can be adjusted according to your need
7. Theres no need the professional sawyers, the ordinary workers can operate the machine expertly.
Why choose FOTMA?
FOTMA is the leading and professional supplier in China for rice & wheat mini combine harvester!
FOTMA has over than 16 years experience with combine harvester and agricultural machine!
FOTMA can supply the best price and professional service!
FOTMA has good reputation with all world customers!
FOTMA is 12 year Gold Member at Made In China!
FOTMA is 13 year Gold Member at Alibaba!
The specification of the Towable Wood Sawmill
Model sawmill FM26G
--------------------------------------------------
Power Gasoline 9HP
--------------------------------------------------
Displacement 301cc 400V 50HZ 3 phase
--------------------------------------------------
Cutting capacity 26''*7''*110''
--------------------------------------------------
Frame 4 pcs
--------------------------------------------------
Blade size 3670*34*0.9mm
--------------------------------------------------
Safe cutting speed 13-15s/m
--------------------------------------------------
Blade speed 17m/min
--------------------------------------------------
Distance teeth 22mm
--------------------------------------------------
Blade wheel Dia 475mm
--------------------------------------------------
Dimension 4064*1778*1800mm
--------------------------------------------------
Weight 312kgs 344kgs 352kgs 380kgs
--------------------------------------------------
Model sawmill FM31G
--------------------------------------------------
Power Gasoline 15HP
--------------------------------------------------
Displacement 420cc 400V 50HZ 3 phase
--------------------------------------------------
Cutting capacity 31''*7''*110''
--------------------------------------------------
Frame 4 pcs
--------------------------------------------------
Blade size 3670*34*0.9mm
--------------------------------------------------
Safe cutting speed 13-15s/m
--------------------------------------------------
Blade speed 17m/min
--------------------------------------------------
Distance teeth 22mm
--------------------------------------------------
Blade wheel Dia 475mm
--------------------------------------------------
Dimension 4064*1778*1800mm
--------------------------------------------------
Weight 312kgs
--------------------------------------------------
Model sawmill FM26E
--------------------------------------------------
Power Electric 5.5KW
--------------------------------------------------
Displacement 301cc 420cc 400V 50HZ 3 phase
--------------------------------------------------
Cutting capacity 26''*7''*110''
--------------------------------------------------
Frame 4 pcs
--------------------------------------------------
Blade size 3670*34*0.9mm
--------------------------------------------------
Safe cutting speed 13-15s/m
--------------------------------------------------
Blade speed 17m/min
--------------------------------------------------
Distance teeth 22mm
--------------------------------------------------
Blade wheel Dia 475mm
--------------------------------------------------
Dimension 4064*1778*1800mm
--------------------------------------------------
Weight 352kgs
--------------------------------------------------
Model sawmill FM31E
--------------------------------------------------
Power Electric 7.5KW
--------------------------------------------------
Displacement 420cc 400V 50HZ 3 phase
--------------------------------------------------
Cutting capacity 31''*7''*110''
--------------------------------------------------
Frame 4 pcs
--------------------------------------------------
Blade size 3670*34*0.9mm
--------------------------------------------------
Safe cutting speed 13-15s/m
--------------------------------------------------
Blade speed 17m/min
--------------------------------------------------
Distance teeth 22mm
--------------------------------------------------
Blade wheel Dia 475mm
--------------------------------------------------
Dimension 4064*1778*1800mm
--------------------------------------------------
Weight 380kgs
--------------------------------------------------
Model Trailer HST4
--------------------------------------------------
Trailer axle 50*50mm
--------------------------------------------------
Trailer size 3970(+1000mm)*900*700mm
--------------------------------------------------
Trailer lights LED light kit
--------------------------------------------------
Trailer leveling jacks 6 pcs
--------------------------------------------------
Trailer ball coupler 2(50mm)
--------------------------------------------------
Finish Galvanized
--------------------------------------------------
Weight 350/385kg
--------------------------------------------------
Model Trailer HST6
--------------------------------------------------
Trailer axle 50*50mm
--------------------------------------------------
Trailer size 6000(+1000mm)*900*700mm
--------------------------------------------------
Trailer lights LED light kit
--------------------------------------------------
Trailer leveling jacks 8pcs
--------------------------------------------------
Trailer ball coupler 2(50mm)
--------------------------------------------------
Finish Galvanized
--------------------------------------------------
Weight 380/415