NEW Forestry Tractor mounted log trailer ZM12006 for sale
ID:2143
Engineered and Manufactured by: Hubei Fotma Machinery
International Certifications: EU, China, USA
Category: Lumber Truck


Popularity:

10968 view
---
NEW


Mileage Hrs/Kms: 0
Year of Manufacture: 2022
The price: P.O.A.
QTY Available:

10



NOTICE
Please don't copy or download any of these photos for posting on the Internet or for promotional use. Please send us a
personal message
if you would like to use them.
Description Forestry Tractor mounted log trailer ZM12006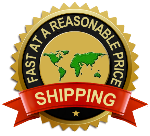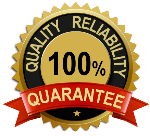 Are you still wasting time looking for Lumber Truck suppliers?
Do you still worry about product quality assurance?
Are you late in deciding to buy because of insufficient budget?
If you have these worries, stay and see.
NEW Forestry Tractor mounted log trailer ZM12006 with timber handling grapple grabber gripper
Loading weight 12T
Matching power 90-100 hp
Machine weight 3200 kg
Trailer model TR120
These machines help decrease cleanup times, reduce physical effort and increase productivity.
Our Machinery Road Log Trailers are the ultimate machines for transporting logs and other products on surfaced and unsurfaced roads.
Tractor log trailer with grapple is fitted with a curved lifting arm to provide maximum lifting capacity in flat locations. The top mounted lifting cylinder is in a protective position. The internal hoses in the lifting arms and articulated arms are protected from external damage during operation.
They come complete with wired electric lights and brakes. You will get a very mobile self loading machine. Perfect for woodlot owners and tree services.
Tractor log trailer possible to carry out the loading, unloading and handling of lumber, timber, reed, straw and various strip materials.
Also You can buy from us the Best Tractors for Agriculture at the lowest price
The specification of the Forestry Tractor mounted log trailer ZM12006
Model ZM12006
--------------------------------------------------
Loading weight 12 T
--------------------------------------------------
Matching power 90-100 hp
--------------------------------------------------
Machine weight 3200 kg
--------------------------------------------------
Trailer model TR120
--------------------------------------------------
Loading square 2.8m2
--------------------------------------------------
Length 6.3 m
--------------------------------------------------
Width 2.5 m
--------------------------------------------------
Trailer loading length 4.3 m
--------------------------------------------------
Assistant hydraulic steering Yes
--------------------------------------------------
Tire model 400/60-15.5
--------------------------------------------------
Lifting machine model CR06
--------------------------------------------------
Lifting capacity/Arm reach 1280kg/2m
--------------------------------------------------
760kg/3m
--------------------------------------------------
500kg/4m
--------------------------------------------------
340kg/5m
--------------------------------------------------
240kg/6m
--------------------------------------------------
Rotating angle 400°
--------------------------------------------------
Max. grab opening width 1430mm
--------------------------------------------------
Grabbing dia.of logs 75-530mm