NEW Rows Walking Rice Transplanter 2ZS-6 for sale
ID:2091
Engineered and Manufactured by: Hubei Fotma Machinery
International Certifications: EU, China, USA
Category: Seeder & Planter


Popularity:

8703 view
---
NEW


Mileage Hrs/Kms: 0
Year of Manufacture: 2022
The price: P.O.A.
QTY Available:

20



NOTICE
Please don't copy or download any of these photos for posting on the Internet or for promotional use. Please send us a
personal message
if you would like to use them.
Description Rows Walking Rice Transplanter 2ZS-6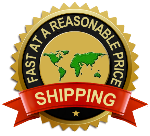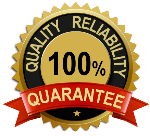 Are you still wasting time looking for Seeder & Planter suppliers?
Do you still worry about product quality assurance?
Are you late in deciding to buy because of insufficient budget?
If you have these worries, stay and see.
NEW Rows Walking Rice Transplanter 2ZS-6
The rice transplanter is an agricultural machine that implants rice seedlings into rice fields.
Usage Rice & Wheat Harvesting
Weight 185kg
Transmission mode Hanging gear transmission
Engine Air cooled 4 stroke, 1 cylinder OHV gasoline engine
Total exhaust capacity (cc) 171cc
Power/rpm 4.3hp/3600
Min. order quantity:1 unit
It can not only insert "blanket seedlings", but also interpolate "pot seedlings", do not damage root system, turn green quickly,can effectively improve rice yield.
In the process of transplanting and interpolation, the seedlings were simulated by pushing the seedlings into the soil by hand, instead of being catapulted into the soil, so as to ensure the seedlings were planted in a reliable and consistent depth.
Super rotary rice transplanting mechanism has the advantages of stable performance and accurate interpolation. Even when transplanting at high speed, there is no need to worry about seedling lodging, floating and other adverse phenomena.
span class=greengrey>Features of the Rows Walking Rice Transplanter 2ZS-6:
1.High quality,easy to maintence and control.
2.High working efficiency.
3.24 sets per 40ft container,low shipping cost.
4.Good helper for farmers.
Also You can buy from us the Best Tractors for Agriculture at the lowest price
The specification of the Rows Walking Rice Transplanter 2ZS-6
Type 2ZS-6Walking Rice Transplanter
--------------------------------------------------
Usage Rice & Wheat Harvesting
--------------------------------------------------
Planting efficiency (hm2/hour) 0.16~0.3
--------------------------------------------------
Overall dimension 2370*1930*840(950)mm
--------------------------------------------------
Weight 185kg
--------------------------------------------------
Transmission mode Hanging gear transmission
--------------------------------------------------
Engine Air cooled 4 stroke, 1 cylinder OHV gasoline engine
--------------------------------------------------
Total exhaust capacity (cc) 171cc
--------------------------------------------------
Power/rpm 4.3hp/3600
--------------------------------------------------
Fuel gasoline
--------------------------------------------------
Fuel tank 4L
--------------------------------------------------
Starting method Recoil starter
--------------------------------------------------
Number of planting rows 6 rows
--------------------------------------------------
Planting row spacing (cm) 30
--------------------------------------------------
Seedling cross feed(mm/times) 10.8/26 11.7/24 14/20
--------------------------------------------------
Vertical depth(mm) 8-18(10 levels)
--------------------------------------------------
Hill space (cm) 12 14 16 17 19 21
--------------------------------------------------
Planting hills amout(hill/3.3m2) 90 80 70 60 55 50
--------------------------------------------------
Seedling pieces(pieces/hill) 2-5(adjustable)
--------------------------------------------------
Transplanting capacity(hm2/h) 0.16-0.3
--------------------------------------------------
Fuel consumption(kg/hm2) 3-6kg/hm2
--------------------------------------------------
Planting depth(mm) 0-46(adjustable)