NEW Rice Combine Harvester 4LZ-2.5Q for sale
ID:2061
Engineered and Manufactured by: Hubei Fotma Machinery
International Certifications: EU, China, USA
Category: Rice Harvester


Popularity:

29830 view
---
NEW


Mileage Hrs/Kms: 0
Year of Manufacture: 2022
The price: P.O.A.
QTY Available:

10



NOTICE
Please don't copy or download any of these photos for posting on the Internet or for promotional use. Please send us a
personal message
if you would like to use them.
Description Rice Combine Harvester 4LZ-2.5Q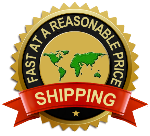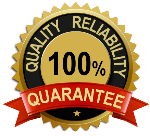 Are you still wasting time looking for Rice Harvester suppliers?
Do you still worry about product quality assurance?
Are you late in deciding to buy because of insufficient budget?
If you have these worries, stay and see.
NEW Rice Combine Harvester 4LZ-2.5Q
Min. order quantity: 1 unit
Type Full feeding, Self propelled, Tracked type
Weight(kg) 2565
Engine Xinchai
Type 4-cylinder in-line water cooling
Rated power(hp) 75
Speed(r/min) 2400
Reel Type Eccentric drawing-tooth
Diameter 900
Cutting width(mm) 2000
Blade width(mm) 2000
Header auger Spiral blade+Eccentric telescopic rod rack
Our combine harvesters are high working efficiency and low cost, which is strong power, simple operation, more peace of mind, excellent quality, better durability, large and fast feeding and harvesting.
Features of the Rice Combine Harvester:
1. Equipped with high-quality engine of 110 horse power, giving a strong driving force;
2. Automatically 270°Hydraulic unloading type to improve working efficiency; Rotary grain tank, easy for maintenance;
3. Equipped with luxury cab with air conditioner;
4. With large cutting width of 2500mm, and 600mm wider paddy field track, better pass ability;
5. Simple operating console, hydraulic chassis driving system.
6. Equipped with double pump and motor, more easy for steering and transmission.
Comfort of the NEW Rice Combine Harvester.
The direct adjustment function in the armrest allows you to access the most important functions
You can react quickly to crop type changes
Reliability of the NEW Rice Combine Harvester.
The revised drive concept impresses with its high efficiency
The main drive engages gently via the dry clutch
Safety is enhanced by the automatic parking brake
For over 15 years, FOTMA have been manufacturing quality products for the farming industry.
We rank as one of the earliest firms established in the agricultural manufacturing market. FOTMA products are developed to withstand the toughest farming tasks, being made with the very best designs and high quality.
Farmers and contractors are constantly trying out new ideas and coming up with suggestions, providing valuable input into the FOTMA engineering process. The resulting solutions are then fed in to making the harvesting task easier and more cost-effective.
Our corporation, is equipped with modern and large-scale production facilities. With the annual production capacity of 20000 units of combine harvesters, our products not only sold to domestic market ,but also sold to the area of Southeast Asia, Europe, Mideast, Africa, and South America.
The specification of the Rice Combine Harvester 4LZ-2.5Q
Feed capacity(kg/s) 2.5
--------------------------------------------------
Dimension(L*W*H)(mm) 4890*2300*2840
--------------------------------------------------
Weight(kg) 2565
--------------------------------------------------
Engine Xinchai
--------------------------------------------------
Type 4-cylinder in-line water cooling
--------------------------------------------------
Rated power(hp) 75
--------------------------------------------------
Speed(r/min) 2400
--------------------------------------------------
Fuel Diesel
--------------------------------------------------
Fuel consumption(kg/hm²) ≤32
--------------------------------------------------
Drive system
--------------------------------------------------
Track Specification 90mm × 48 section × 400mm
--------------------------------------------------
Track gauge(mm) 950
--------------------------------------------------
Min. ground clearance(mm) 240
--------------------------------------------------
Transmission Mechanical + stepless hydraulic speed regulating (HST)
--------------------------------------------------
Number of shifting positions Stepless speed
--------------------------------------------------
Cutting
--------------------------------------------------
Reel Type Eccentric drawing-tooth
--------------------------------------------------
Diameter 900
--------------------------------------------------
Cutting width(mm) 2000
--------------------------------------------------
Blade width(mm) 2000
--------------------------------------------------
Header auger Spiral blade+Eccentric telescopic rod rack
--------------------------------------------------
Grain unloading
--------------------------------------------------
Grain unloading method Hydraulic automatic
--------------------------------------------------
Grain Tank(m³) 1.1