NEW Stubble Rotary Tiller SGTN 180D for sale
ID:2039
Engineered and Manufactured by: Hubei Fotma Machinery
International Certifications: EU, China, USA
Category: Rotary Tiller


Popularity:

7755 view
---
NEW


Mileage Hrs/Kms: 0
Year of Manufacture: 2022
The price: P.O.A.
QTY Available:

20



NOTICE
Please don't copy or download any of these photos for posting on the Internet or for promotional use. Please send us a
personal message
if you would like to use them.
Description Stubble Rotary Tiller SGTN 180D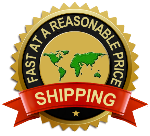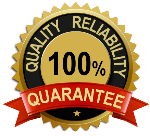 Are you still wasting time looking for Rotary Tiller suppliers?
Do you still worry about product quality assurance?
Are you late in deciding to buy because of insufficient budget?
If you have these worries, stay and see.
NEW Stubble Rotary Tiller SGTN 180D
Working Width 1800cm
Working depth 120-160cm
Number of blades 32
Fitted power 50hp
1. With heavier and stronger structure design;
2. Specially used for soil conditioning;
3. Breaking up the hard and dense clods and lumps of soil;
4. Deeperly cutting and greaterly rotating the soil;
5. Loosening and aerating the soil.
SGTN Series Stubble Rotary Tillers(Rotavators), with heavier and stronger structure design, are specially used for soil conditioning, like breaking up the hard and dense clods and lumps of soil, deeper cutting and greater rotating the soil, loosening and aerating the soil etc. Widened and thickened rotary tiller blade allows it to chop off and mix crop residues into soil to improve soil organic structure.
span class=greengrey>Feature of the SGTN Stubble Rotary Tiller :
1. Suitable for tilling in tough soil conditions;
2. High tilling efficiency with good tilling effect;
3. Strong rotary tiller blades performing well in crushing stubbles, stems or residues of wheat, sugarcane, cotton, vegetable etc. into soil as organic fertilizers;
4. Applicable for rotary tillage in both dry land and paddy field;
5. Rotary tiller blades replaceable from the blade plate, easy to assemble and maintain.
Rotary tillers are used to plough the farm by a series of blades that breaks the clods, moisturize the soil and pulverize the soil that helps for soil preparation to grow plants and to get high yield. It uses a set of blades that spin and break the soil clods and helps to do weeding between the crops.
Also You can buy from us the Best Tractors for Agriculture at the lowest price
The specification of the Stubble Rotary Tiller SGTN 180D
Model SGTN180D
--------------------------------------------------
Working Width 1800cm
--------------------------------------------------
Working depth 120-160cm
--------------------------------------------------
Number of blades 32
--------------------------------------------------
Fitted power 50hp
--------------------------------------------------
Weight 445kg
--------------------------------------------------
Model SGTN300D
--------------------------------------------------
Working Width 300cm
--------------------------------------------------
Working depth 120-160cm
--------------------------------------------------
Number of blades 56
--------------------------------------------------
Fitted power 90hp
--------------------------------------------------
Weight 555kg