NEW Rotary Tiller 1GN 90 for sale
ID:2027
Engineered and Manufactured by: Hubei Fotma Machinery
International Certifications: EU, China, USA
Category: Rotary Tiller


Popularity:

7335 view
---
NEW


Mileage Hrs/Kms: 0
Year of Manufacture: 2022
The price: P.O.A.
QTY Available:

30



NOTICE
Please don't copy or download any of these photos for posting on the Internet or for promotional use. Please send us a
personal message
if you would like to use them.
Description Rotary Tiller 1GN 90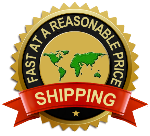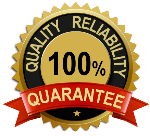 Are you still wasting time looking for Rotary Tiller suppliers?
Do you still worry about product quality assurance?
Are you late in deciding to buy because of insufficient budget?
If you have these worries, stay and see.
NEW Rotary Tiller 1GN 90
Working width(mm) 900
Weight(kg) 245
Number of flanges 5
Number of blades per flange 6 (Optional 4)
- Whether you are laying turf aound a golf course or growing small crops, the rotary hoe is perfect for preparing your top soil for planting
- Creates a smooth finish and is perfect for crop and lawn preparation
- Improving productivity,as well as presentation
span class=greengrey>Feature Rotary Tillers:
- Adjustable rear flap for safety as well as providing a smooth finish
- Height adjustable skids for depth control
- Extra strong design for long life&reliability
Rotary tillers are used to plough the farm by a series of blades that breaks the clods, moisturize the soil and pulverize the soil that helps for soil preparation to grow plants and to get high yield. It uses a set of blades that spin and break the soil clods and helps to do weeding between the crops.
The specification of the Rotary Tiller 1GN 90
Model Rotary Tiller 1GN90
--------------------------------------------------
Working width(mm) 900
--------------------------------------------------
Weight(kg) 245
--------------------------------------------------
Number of flanges 5
--------------------------------------------------
Number of blades per flange 6 (Optional 4)
--------------------------------------------------
Hitch type Standard three point hitch
--------------------------------------------------
Gearbox lubrication SAE 90 oil
--------------------------------------------------
Rotor diameter 18"
--------------------------------------------------
Rotor shaft speed 209 rpm at 540 rpm PTO
--------------------------------------------------
Recommended maximum PTO power(kw) 18.4
--------------------------------------------------
Dimentions(LxWxH mm) 1100x700x800
--------------------------------------------------
POWER REQUIRED 25hp