NEW Disc Plough Rotary-driven 1LYQ-522 for sale
ID:2010
Engineered and Manufactured by: Hubei Fotma Machinery
International Certifications: EU, China, USA
Category: Plough


Popularity:

7986 view
---
NEW


Mileage Hrs/Kms: 0
Year of Manufacture: 2022
The price: P.O.A.
QTY Available:

50



NOTICE
Please don't copy or download any of these photos for posting on the Internet or for promotional use. Please send us a
personal message
if you would like to use them.
Description Disc Plough Rotary-driven 1LYQ-522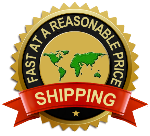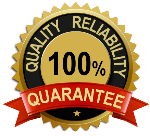 Are you still wasting time looking for Plough suppliers?
Do you still worry about product quality assurance?
Are you late in deciding to buy because of insufficient budget?
If you have these worries, stay and see.
NEW Rotary-driven Disc Plough 1LYQ-522 for farm tractor
Working width mm 1100
Matched power hp 25~30
Working depth mm 200~240
After-sales Service: Technical Support
Type: Disc Plough
Application Field: Agriculture
Farming Policy: Dry Cultivating Machinery
Power Source: Tractor
1LYQ driven disc plow is mounted with tractor by the rear three-point suspension device and drives the plough discs to rotate in the way of delivering power by tractors rear PTO to the disc ploughs gear box.this machine is mainly suitable for cultivation on paddy field. With the advantages of non-tangling weeds,high quality and efficiency.
It can complete Disc Plough tillage, weeding, ditching, soil cultivation, ridging, burying ditch, burying rattan, mulching, ploughing, paddy field operations, etc. It is suitable for places where large agricultural machinery is difficult to operate, such as plains, vegetable greenhouses, orchards, slopes, and terraces. Different agricultural machinery can complete different agronomic functions.
Also You can buy from us the Best Tractors for Agriculture at the lowest price
The specification of the Disc Plough Rotary-driven 1LYQ-522
Disc Plough Model 1LYQ -522
--------------------------------------------------
Overall dimension mm 1075*1585*1050
--------------------------------------------------
Working width mm 1100
--------------------------------------------------
Matched power hp 25~30
--------------------------------------------------
Working depth mm 200~240
--------------------------------------------------
Rotating speed of input shaft r/min 540~720
--------------------------------------------------
Rotating speed of cutter shaft r/min 90~120