NEW Plough Share 1L-425 for sale
ID:2007
Engineered and Manufactured by: Hubei Fotma Machinery
International Certifications: EU, China, USA
Category: Plough


Popularity:

9228 view
---
NEW


Mileage Hrs/Kms: 0
Year of Manufacture: 2022
The price: P.O.A.
QTY Available:

50



NOTICE
Please don't copy or download any of these photos for posting on the Internet or for promotional use. Please send us a
personal message
if you would like to use them.
Description Plough Share 1L-425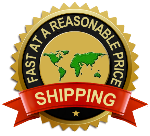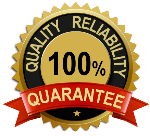 Are you still wasting time looking for Plough suppliers?
Do you still worry about product quality assurance?
Are you late in deciding to buy because of insufficient budget?
If you have these worries, stay and see.
NEW Plough Share for farm tractor
The Plough Models 1L-420 | 1L-425
Number of bottoms 4
Working width m 0.8 | 1.0
Working depth mm 200~250
1. Match with four wheel tractor;
2. Suitable for loam, or sandy loam soil in the cultivated area.
After-sales Service: Technical Support
Type: Share Plough
Application Field: Agriculture
Farming Policy: Dry Cultivating Machinery
Power Source: Tractor
Mouldboard plow, designed to match with four wheel tractor and is suitable for loam, or sandy loam soil in the cultivated area.This implement is compact in construction, and wide range in application. It produces the best wort, leaving alevel surface and a narrow furrow, with a good pulverization and mulching.
A ploughshare is an iron tool used in agriculture to increase the production of crops. They are used prior to the seedling stage to loosen up the soil.
Plough is used for intial soil preparation for sowing seed or planting. Generally used for deep tillage of land, to help turn over the upper layer of the soil, bringing fresh nutrients to the surface, while buying weeds and remains of previous crop.
Also You can buy from us the Best Tractors for Agriculture at the lowest price
The specification of the Plough Share 1L-425
Share Plough model 1L-420
--------------------------------------------------
Number of bottoms 4
--------------------------------------------------
Working width m 0.8
--------------------------------------------------
Working depth mm 200~250
--------------------------------------------------
Total weight kg 145
--------------------------------------------------
Matched power hp 30
--------------------------------------------------
Linkage (Standard three-point mounted)
--------------------------------------------------

--------------------------------------------------

--------------------------------------------------
Share Plough model 1L-425
--------------------------------------------------
Number of bottoms 4
--------------------------------------------------
Working width m 1.0
--------------------------------------------------
Working depth mm 200~250
--------------------------------------------------
Total weight kg 330
--------------------------------------------------
Matched power hp 50
--------------------------------------------------
Linkage (Standard three-point mounted)