NEW Mud Pump BW 250 for sale
ID:1962
Engineered and Manufactured by: Shandong Hengwang Group
International Certifications: EU, China, USA
Category: Water Pumps


Popularity:

9386 view
---
NEW


Mileage Hrs/Kms: 0
Year of Manufacture: 2022
The price: P.O.A.
QTY Available:

30



NOTICE
Please don't copy or download any of these photos for posting on the Internet or for promotional use. Please send us a
personal message
if you would like to use them.
Description Mud Pump BW 250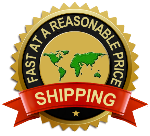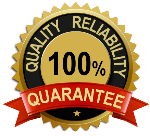 Are you still wasting time looking for Water Pumps suppliers?
Do you still worry about product quality assurance?
Are you late in deciding to buy because of insufficient budget?
If you have these worries, stay and see.
New Mud Pump BW 250
Max. flow 250L/min
Max. pressure 6Mpa
Power 15kw
A mud pump (sometimes referred to as a mud drilling pump or drilling mud pump), is a reciprocating piston/plunger pump designed to circulate drilling fluid under high pressure down the drill string and back up the annulus.
Responsible for helping maintain drilling mud circulation throughout your drill string, quality mud pumps are essential parts of your equipment suite for oil well drilling..
The mud pump is a kind of reciprocating pump, and its working principle is exactly the same as that of the general reciprocating pump.
In the commonly used positive circulation drilling, it is to send the surface flushing medium-clear water, mud or polymer rinsing liquid to the bottom end of the drill bit through a high-pressure hose, faucet and drill rod center hole under a certain pressure. Cool the drill bit, remove the cut debris and transport it to the surface.
1. BW mud pump is widely used for grouting and mud jacking in engineering construction.
2. BW mud pump have four gear shifts.Output and drilling depth are adjustable,so it can be used to grout cement slurry or equipped with drilling machine.
3. BW mud pump is widely used in railway, hydraulic engineering, metallurgical engineering, building construction, geological exploration, engineering exploration.
BW Series Mud Pump Features:
1. BW mud pump is horizontal triplex grout pump with high stability and high pressure.
2. Eight gear shift to adjust the flow, large output capacity, simple operation.
3. High quality pump parts, less wearing parts, long service life, low construction cost.
4. Fast suction-discharge speed, high pump efficiency.
5. Less noise and dust, environmental operation.
Mud pump parts
A mud pump is composed of many parts including mud pump liner, mud pump piston, modules, hydraulic seat pullers, and other parts. Parts of a mud pump:
housing itself,
- liner with packing,
- cover plus packing,
- piston and piston rod,
- suction valve and discharge valve with their seats,
- stuffing box (only in double-acting pumps),
- gland (only in double-acting pumps),
- pulsation dampener.
Mud Pump Characteristics
- The structure is simple and easy to disassemble and maintain
- Smooth operation, low vibration and low noise
- Can deliver high concentration and high viscosity suspended slurry
- Drilling fluid flow is stable, no overcurrent, pulsation and stirred, shear slurry phenomena
- Discharge pressure is not connected to speed; low flow can also maintain a high discharge pressure
- Displacement is proportional to the speed, and can be adjusted by shifting the mechanism or motor
- High self-absorption ability, and can suck liquid directly without bottom valve

All machines have passed the EU CE, France TUV, ISO quality certification.

Don not worry about shipping, well choose the nearest shipping place to ship at the shortest time.

We offer you the manufacturers price, which may be the most cost-effective.
The specification of the Mud Pump BW 250
Model Mud Pump BW250
--------------------------------------------------
Max. flow 250L/min
--------------------------------------------------
Max. pressure 6Mpa
--------------------------------------------------
Power 15kw
--------------------------------------------------
Inlet pipe diameter 76mm
--------------------------------------------------
Outlet pipe diameter 51mm
--------------------------------------------------
Weight 760kg