NEW 40kW WEICHAI Diesel Power Generator HTD-40GF for sale
ID:1905
Engineered and Manufactured by: Weichai
International Certifications: EU, China, USA
Category: Open Type Diesel Generator


Popularity:

19972 view
---
NEW


Mileage Hrs/Kms: 0
Year of Manufacture: 2022
The price: P.O.A.
QTY Available:

20



NOTICE
Please don't copy or download any of these photos for posting on the Internet or for promotional use. Please send us a
personal message
if you would like to use them.
Description 40kW WEICHAI Diesel Power Generator HTD-40GF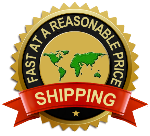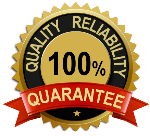 Are you still wasting time looking for Open Type Diesel Generator suppliers?
Do you still worry about product quality assurance?
Are you late in deciding to buy because of insufficient budget?
If you have these worries, stay and see.
NEW 40kW WEICHAI Diesel Electric Power Generator set HTD-40GF with French Baudouin engine
400V / 50Hz / 1500RPM
Standby output KVA/KW 55/44
Prime Output KVA/KW 50/40
Brushless Alternator Faraday
Open type / Silent type
Generator Type Open, Silent, Enclosed, Trailer, Container type
Main Features of WEICHAI Diesel Electric Power Generator set
1. Cast iron body, grid structure, high strength and excellent cooling effect.
2. Equipped with a hand-press oil pump, a bypass oil centrifugal filter and a large-flow oil pump to ensure the stable performance of diesel engine.
3. All-copper seawater pump, cooling water and oil pipeline emergency interfaces ensure reliable operation of the diesel engine.
4. Air filter with new design, optimize the structure and tightness, high filtration efficiency, cleaner air intake, make the structure more compact and reasonable.
5. More convenient for filter element replacement.
6. The new designed oil pan is a marine engine structure, which increases the heat dissipation area of the oil and fully considers its shock absorption performance.
7. High reliability, with an average service life of more than 30,000 hours.
8. Good economy, optimize the configuration of engine air intake and fuel system, explore the potential of diesel engines, and reduce the fuel consumption.
9. Select Germanys advanced technology, excellent quality of parts ensures the product with highly reliable.
10. Advanced design concept, optimize the structure according to users usage habits, easy for installation and maintenance.
Certifications of WEICHAI Diesel Electric Power Generator set
Applications DOOSAN Engine Diesel Set open & soundproof:
1. Industrial area: real estate, hospital, hotel, bank, construction, factory, oil field, airport,
mining, railway, etc
2. Home use: personal use for house, camping, party, etc
3. Telecom, Mobile tower, etc
4. Island, Desert or any place without electricity
5. As for emergency equipment special for natural disasters, such as typhoon, earthquake, heavy snow, etc.
6. Standby power or main power, indoor or outdoor using.
7. Rental field.
Competitive Advantage DWEICHAI Diesel Electric Power Generator set open & soundproof:
1. Full power range.
2. All genuine engines and alternators.
3. The components we use are in high quality.
4. Fast delivery. Big quantity of Engines in stock.
5. The generator set is mounted on a heavy duty fabricated steel skid type base-frame with anti vibration mounting pads.
6. Use high standard of sponge to make soundproof.
7. The canopy design is user friendly, and easy for maintenance.
8. Pre and after sales service is provided.
9. Fast response for the inquires, service, etc.
WEICHAI Diesel Electric Power Generator set
WEICHAI is the earliest enterprise in China to research and produce generator sets, with more than
70 years of production history. WEICHAI marine diesel generator sets use engines independently
developed by itself, equipped with well-known brand generators and controllers, with a wide range
of power and speed, small size, light weight, compact structure, reliable use, advanced economic
and technical indicators, and convenient for installation.
Haitai-WEICHAI series diesel generator sets cover from 10KW to 900KW, low fuel consumption,
low emissions, large torque, easy to start, high reliability, easy for operation and maintenance,
mainly used in high-speed boats, passenger ships, fishing boats, bulk carriers , Ocean fishing boats,
official ships, engineering ships etc.
The specification of the 40kW WEICHAI Diesel Power Generator HTD-40GF
Model HTD-40GF
--------------------------------------------------
400V / 50Hz / 1500RPM
--------------------------------------------------
Standby output KVA/KW 55/44
--------------------------------------------------
Prime Output KVA/KW 50/40
--------------------------------------------------
WEICHAI Diesel Engine 1500 rpm
--------------------------------------------------
Model WP4.1D66E200
--------------------------------------------------
No. of Cylinder 4L
--------------------------------------------------
Governor Mechanical
--------------------------------------------------
Bore×Stroke(MM) 105×130
--------------------------------------------------
Displacement(L) 4.5
--------------------------------------------------
Fuel Consumption @ 100% Load (L/H) 10
--------------------------------------------------
Brushless Alternator Faraday