NEW 30kW Weifang Ricardo Diesel GenSet HTR 30GF for sale
ID:1823
Engineered and Manufactured by: Weifang Ricardo
International Certifications: EU, China, USA
Category: Open Type Diesel Generator


Popularity:

30697 view
---
NEW


Mileage Hrs/Kms: 0
Year of Manufacture: 2022
The price: P.O.A.
QTY Available:

10



NOTICE
Please don't copy or download any of these photos for posting on the Internet or for promotional use. Please send us a
personal message
if you would like to use them.
Description 30kW Weifang Ricardo Diesel GenSet HTR 30GF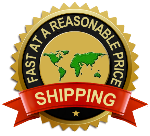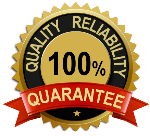 Are you still wasting time looking for Open Type Diesel Generator suppliers?
Do you still worry about product quality assurance?
Are you late in deciding to buy because of insufficient budget?
If you have these worries, stay and see.
NEW 30kW Weifang Ricardo Diesel Engines Generator Set HTR-30GF
Prime Power kW/kVA 30/38
Weifang Ricardo Diesel Engine
Engine Model K4102D
Rated Power(kW) 33
Weifang Ricardo series diesel generator is powered by vertical four-cylinder, six-cylinder, water-cooled, four-stroke, direct injection high-speed ricardo engine. 295D, 2100D, 495D, 495ZD, K4100D, K4100ZD, K4102D, K4102ZD, R4105D, R4105ZD, R4105AZD, R4105AZLD, R6105ZD, R6105AZD, R6105AZLD, R6105IZLD, R6113ZLD, R6126ZLD. With power from 10kw to 250kw for diesel generator.This series diesel generator has the features of low fuel consumption,large torque easy to start,easy operation and maintenance.Ricardo series is the ideal power for generating set,stationary power,engineering machinery, agricultural machinery.
Certifications of Weifang Ricardo Diesel Engines Generator Set
Applications Weifang Ricardo engine Diesel Generator Set open & soundproof:
1. Industrial area: real estate, hospital, hotel, bank, construction, factory, oil field, airport, mining, railway, etc
2. Home use: personal use for house, camping, party, etc
3. Telecom, Mobile tower, etc
4. Island, Desert or any place without electricity
5. As for emergency equipment special for natural disasters, such as typhoon, earthquake, heavy snow, etc.
6. Standby power or main power, indoor or outdoor using.
7. Rental field.
Competitive Advantage Weifang Ricardo engine Diesel Generator Set open & soundproof:
1. Full power range.
2. All genuine engines and alternators.
3. The components we use are in high quality.
4. Fast delivery. Big quantity of Engines in stock.
5. The generator set is mounted on a heavy duty fabricated steel skid type baseľframe with anti vibration mounting pads.
6. Use high standard of sponge to make soundproof.
7. The canopy design is user friendly, and easy for maintenance.
8. Pre and after sales service is provided.
9. Fast response for the inquires, service, etc.
The specification of the 30kW Weifang Ricardo Diesel GenSet HTR 30GF
Genset Model HTR-30GF
--------------------------------------------------------
Prime Power kW/kVA 30/38
--------------------------------------------------------
Weifang Ricardo Diesel Engine
--------------------------------------------------------
Engine Model K4102D
--------------------------------------------------------
Rated Power(kW) 33
--------------------------------------------------------
No. of Cylinder 4.L
--------------------------------------------------------
Bore*Stoke(mm*mm) 102*115
--------------------------------------------------------
Copy Stamford Alternator Model KHI-30-H-4
--------------------------------------------------------
Rated Power(kW/kVA) 30/38
--------------------------------------------------------
Current(A) 54
--------------------------------------------------------
Excitation Type Brushless