NEW JINMA 350 Wheel Farm Tractor for sale
ID:1773
Engineered and Manufactured by: Jinma Tractor
International Certifications: EU, China, USA
Category: Jinma Tractor


Popularity:

7159 view
---
NEW


Mileage Hrs/Kms: 0
Year of Manufacture: 2022
The price: P.O.A.
QTY Available:

5



NOTICE
Please don't copy or download any of these photos for posting on the Internet or for promotional use. Please send us a
personal message
if you would like to use them.
Description JINMA 350 Wheel Farm Tractor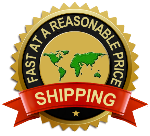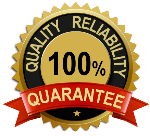 Are you still wasting time looking for Jinma Tractor suppliers?
Do you still worry about product quality assurance?
Are you late in deciding to buy because of insufficient budget?
If you have these worries, stay and see.
NEW JINMA 350 Wheel Farm Tractor 2WD
Usage:Farm Tractor, Garden Tractor
Drive Wheel:2WD
Fuel:Diesel
Size:Small
Condition:New
Trademark:JINMA /HHJM/JM
Origin:Yancheng Jiangsu
Type:Wheel Tractor
Certification:ISO, CE, EEC
Service Life:6-10 Years
Color:Red
Horse-Power:35HP
Specification:CE
HS Code:8701901190
A jinma farm tractor is a distinctive, multi-purpose farm vehicle. It is perhaps the most essential of all farm machinery. Farm tractors are used in tandem with a variety of farm equipment to carry out different agricultural tasks. JINMA 2WD 35HP Wheel Farm Tractor(JINMA 350) may be the safest tractors, as retailers often stand behind what our company selling.
The tractors are suitable for garden applications, hobby applications, wet & dry land applications, transportation in plain or hilly areas.
JINMA utility of the tractor is further enhanced by the offering of a complete range of matching implements like loaders, backhoe, post hole digger, scraper, leveler, rotavator, tiller, cultivator, plough, harrows, wood chipper, mower, snow
Blower etc.
JINMA offers the backed up by trained manpower, spares parts & service supports at the nearest distribution point in all the countries.
The JINMA brand of tractors are being built to give a totally satisfying experience to the customers.
The specification of the JINMA 350 Wheel Farm Tractor
Drive Type 2WD
--------------------------------------------------------
Overall Dimensions L×W×H(mm): 3333×1435×2083
--------------------------------------------------------
Wheel Track (mm) Front 1050~1450
--------------------------------------------------------
Rear 1150~1450
--------------------------------------------------------
Wheel Bass(mm) 1776.5
--------------------------------------------------------
Ground Clearance (mm) 355
--------------------------------------------------------
Rated Traction Force(N) 7000
--------------------------------------------------------
Construction Mass(kg) 1328
--------------------------------------------------------
Min.Turning Radius(m) 3.5
--------------------------------------------------------
Theoretical Speed (km/h)
--------------------------------------------------------
Forward 2.2、2.94、4.13、6.12、10.15、13.58、19.03、28.25
--------------------------------------------------------
Reverse 2.8、12.92
--------------------------------------------------------
Theoretical Speed
--------------------------------------------------------
(With creeper) km/h) Forward --
--------------------------------------------------------
Reverse --
--------------------------------------------------------
Theoretical Speed
--------------------------------------------------------
(With Shuttle) km/h) Forward --
--------------------------------------------------------
Reverse --
--------------------------------------------------------
Engine Specifications
--------------------------------------------------------
Model Y485/4L22T/TY395
--------------------------------------------------------
Type 4/4/3-cylinder,
--------------------------------------------------------
Vertical,water cooled,
--------------------------------------------------------
4 stroke cycle
--------------------------------------------------------
Rated Power(kw/hp) 25.7/35
--------------------------------------------------------
Rated Speed (rpm) 2350/2350/2300
--------------------------------------------------------
Bore×Stroke (mm) 85×90/85×95/95×105
--------------------------------------------------------
Total Displacement(L) 2.043/2.156/2.23
--------------------------------------------------------
Drive System
--------------------------------------------------------
Clutch 10″ single stage or Dual stage
--------------------------------------------------------
Gear Box (4+1)×2
--------------------------------------------------------
Main Drive One Pair of Spiral Bevel Gearing
--------------------------------------------------------
Differential Bevel Gear
--------------------------------------------------------
Differential Lock Jaw Lock
--------------------------------------------------------
Final Transmission Spur Gear,External,Gearing
--------------------------------------------------------
Traveling
--------------------------------------------------------
Mechanism Tyre Front 5.00-15
--------------------------------------------------------
Rear 11.2-24
--------------------------------------------------------
Steering Gear Full Hydraulic Steering
--------------------------------------------------------
Brake Disc type
--------------------------------------------------------
Working Device
--------------------------------------------------------
Hydraulic System
--------------------------------------------------------
Lifting Capacity at 610mm Behind Lift Point (N) 5800
--------------------------------------------------------
3-Point Suspension Category:I
--------------------------------------------------------
P.T.O Shaft Rotating
--------------------------------------------------------
Speed (rpm) 540/720 or540/1000
--------------------------------------------------------
Spline Size 6-∮35 Rectangular Spline