NEW Zoomlion RC900 Wheeled Tractor for sale
ID:1732
Engineered and Manufactured by: Zoomlion
International Certifications: EU, China, USA
Category: Zoomlion Tractor


Popularity:

27579 view
---
NEW


Mileage Hrs/Kms: 0
Year of Manufacture: 2022
The price: P.O.A.
QTY Available:

10



NOTICE
Please don't copy or download any of these photos for posting on the Internet or for promotional use. Please send us a
personal message
if you would like to use them.
Description Zoomlion RC900 Wheeled Tractor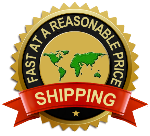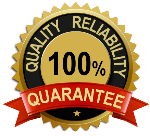 Are you still wasting time looking for Zoomlion Tractor suppliers?
Do you still worry about product quality assurance?
Are you late in deciding to buy because of insufficient budget?
If you have these worries, stay and see.
NEW Zoomlion RC900 Wheeled Tractor
Zoomlion Agricultural farm tractor
1. Direct injection engine, energy-saving, environmental protection, powerful, large torque reservation, good stability and moretechnologically-advanced.
2. Enhanced chasis, large tractive force, dual power output, powerful and high efficiency.
3.More suitable for variety of fields operation and transportation; low fuel consumption, better performance.
4.Lighter weight, with good sealing, more suitable for paddy field operation.
Enclosed brake, making stable and reliable braking.
5.Double-action clutch,easy operation and reliable.
6.A wide range of agricultural implements.planetary gear reducer applies higher reduction ratio, high driving strength.
7. Ergonomic design and comfortable riding. ides high reliability.
10. Optional rear wheelbase steeples adjustment, meets variable farming need.
Founded in 1992, Zoomlion Heavy Industry Science & Technology Co., Ltd.
is mainly engaged in developing and manufacturing major high-tech equipment in the areas of engineering industry and agricultural industry. With more than 20 years of innovation and development, the company is now a global enterprise possessing 10 major categories and 56 product lines, as well as nearly 600 leading products.
Zoomlion is Chinas first construction machinery company to be listed on both Shenzhen and Hong Kong stock exchanges, with registered capital amounting to RMB 7.664 billion. At present, the company is actively promoting strategic transformation, aiming to build a high-end equipment manufacturing enterprise integrating engineering machinery, agricultural machinery and financial services.
The specification of the Zoomlion RC900 Wheeled Tractor
Dive Type 4x2
--------------------------------------------------------
Overall Demension(L*W*H) (mm) 4382*2083*(2760/2810)
--------------------------------------------------------
Rated Power(kw) 66.2
--------------------------------------------------------
Engine Cylinder 4
--------------------------------------------------------
Rated Traction(kN) 18.2
--------------------------------------------------------
PTO(r/min) 540/1000
--------------------------------------------------------
Front Wheel Tread(mm) 1600 1688 1708 1769 1822 1842 1930
--------------------------------------------------------
Rear Wheel Tread(mm) 1616 1703 1818 1901 2016
--------------------------------------------------------
Wheelbase(mm) 2192
--------------------------------------------------------
Min.Ground Clearance 415
--------------------------------------------------------
Max.Lifting Force(kN) 16
--------------------------------------------------------
Gearbox 16F+8R
--------------------------------------------------------
Standard Configuration
--------------------------------------------------------
YTO Natural aspiration Engine
--------------------------------------------------------
16F+8R Creeper Gear
--------------------------------------------------------
2 Pairs of Hydraulic output
--------------------------------------------------------
High Pressure Lifter
--------------------------------------------------------
Fixed Drawbar
--------------------------------------------------------
Outer Air Filters
--------------------------------------------------------
Cabin with Fan
--------------------------------------------------------
Optional Configurations
--------------------------------------------------------
YUCHAI Turbo Engine
--------------------------------------------------------
QUANCHAI Natural Aspiration Engine
--------------------------------------------------------
16F+8RShuttle Gear
--------------------------------------------------------
PTO:540/760,760/1000,760/850
--------------------------------------------------------
Air Brake
--------------------------------------------------------
Welding Adjustable Drawbar
--------------------------------------------------------
Swing Drawbar
--------------------------------------------------------
360°Rotary Drawbar
--------------------------------------------------------
ROPS
--------------------------------------------------------
Cabin with A/C or Heater
--------------------------------------------------------
Inner Air Filter
--------------------------------------------------------
Counterweight (Front and rear)