NEW DF254 farm Tractor 4WD for sale
ID:1708
Engineered and Manufactured by: Dongfeng
International Certifications: EU, China, USA
Category: Dongfeng Tractor


Popularity:

28629 view
---
NEW


Mileage Hrs/Kms: 0
Year of Manufacture: 2022
The price: P.O.A.
QTY Available:

10



NOTICE
Please don't copy or download any of these photos for posting on the Internet or for promotional use. Please send us a
personal message
if you would like to use them.
Description DF254 farm Tractor 4WD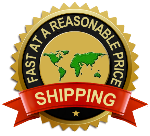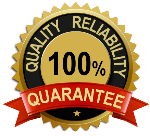 Are you still wasting time looking for Dongfeng Tractor suppliers?
Do you still worry about product quality assurance?
Are you late in deciding to buy because of insufficient budget?
If you have these worries, stay and see.
NEW DF-254G2 Tractor farm Tractor 4WD G2 Series
Dongfeng Agricultural farm tractor
This tractor series has the advantages of economic fuel consumption, easy operation, harmonious appearance, compact construction and simple maintenance. It has eight forward gears and two reverse gears, the speeds range from 1.11 to 26.20 km/hr. The tractor is equipped with the linkage type double-acting clutch. It can be used for many farming jobs such as rototilling, plowing, harrowing, seeding, inter-row cultivation and harvesting if suitable farm implements are matched. Meanwhile, this tractor series may be provided with the intensified function of transporting, i.e. the air brake facilities (optional) for trailer, which can improve the safety conditions of a transporting unit (i.e. a four wheel tractor hitched with a trailer for transportation). Really, this tractor series is of an ideal type for the small or medium farms.
Main features
Mid shift 8F/2R
Rear PTO 540/1000rpm
Dual-function clutch
Power steering
Safety start switch
Fiberglass hood
Spring suspension seat
Cat 1, 3p-pt hitch
AG tires
OPTIONS:
Hydraulic outlets
Foldable ROPS
Sunshade (ROPS)
Cab
Turf tire
Industrial tire
Paddy ties
Dongfeng has been building farm machinery since 1952 and exports equipment worldwide,
some under the brand name "East Wind".
The specification of the DF254 farm Tractor 4WD
Model DF-254G2
--------------------------------------------------------
Drive Type 4WD
--------------------------------------------------------
Overall Dimensions L×W×H(mm): 3380×1530×1520
--------------------------------------------------------
Wheel Base(mm) 1732
--------------------------------------------------------
Min. Ground Clearance (mm) 296
--------------------------------------------------------
Construction Mass(kg) 1650
--------------------------------------------------------
Min. Turning Radius(m) 3.2
--------------------------------------------------------
Theoretical
--------------------------------------------------------
Speed (km/h) Forward 1.44, 2.17, 3.48, 5.04, 7.44, 11.24, 18.03, 26.10
--------------------------------------------------------
Reverse 1.45, 2.18, 3.50, 5.07, 7.49, 11.32, 18.16, 26.28
--------------------------------------------------------
Engine Specifications
--------------------------------------------------------
Model KM385BT
--------------------------------------------------------
Type 3-cylinder, Vertical, in-line cylinder arrangement,
--------------------------------------------------------
radiator cooling, 4-stroke cycle
--------------------------------------------------------
Rated Power(kW) 18.4
--------------------------------------------------------
Rated Speed(rpm) 2400
--------------------------------------------------------
Total Displacement(L) 1.532
--------------------------------------------------------
Drive System
--------------------------------------------------------
Clutch Linkage type dual-function clutch
--------------------------------------------------------
Gear Box (4+4)×2 Shuttle shift gear and synchromesh gearbox
--------------------------------------------------------
Main Drive One Pair of Spiral Bevel Gears
--------------------------------------------------------
Differential Bevel Gear
--------------------------------------------------------
Differential Lock Jaw Lock
--------------------------------------------------------
Final Transmissions Spur Gear, External Gearing
--------------------------------------------------------
Traveling Mechanism
--------------------------------------------------------
Tire Front 6.00-12
--------------------------------------------------------
Rear 9.5-24
--------------------------------------------------------
Steering Gear Full Hydraulic power steering
--------------------------------------------------------
Brake Disc type
--------------------------------------------------------
Working Device
--------------------------------------------------------
Hydraulic System
--------------------------------------------------------
Lifting Capacity at 610 mm Behind Lift Point(kg) 432
--------------------------------------------------------
3-Point Suspension Category: Ⅰ
--------------------------------------------------------
P.T.O. Shaft Rotating Speed(rpm) 540/1000
--------------------------------------------------------
Spline Size 6-ô35 Rectangular Spline