NEW YTO Crawler Tractor C802 for sale
ID:1697
Engineered and Manufactured by: YTO
International Certifications: EU, China, USA
Category: 70-90hp Crawler Tractor


Popularity:

30724 view
---
NEW


Mileage Hrs/Kms: 0
Year of Manufacture: 2022
The price: P.O.A.
QTY Available:

20



NOTICE
Please don't copy or download any of these photos for posting on the Internet or for promotional use. Please send us a
personal message
if you would like to use them.
Description YTO Crawler Tractor C802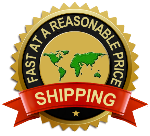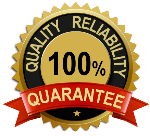 Are you still wasting time looking for 70-90hp Crawler Tractor suppliers?
Do you still worry about product quality assurance?
Are you late in deciding to buy because of insufficient budget?
If you have these worries, stay and see.
NEW YTO Crawler Tractor C802 70-90HP
1. The 70-90HP crawler tractor is manufactured with fully enclosed cab. Heating system, air condition, and audio system are optional. Besides the broad vision, users can also enjoy the nice appearance and the comfortable operation.
2. For optimal trafficability and steering performance, this range of agricultural vehicle can be designed with rubber track.
3. The utilization of hydraulic power steering gear greatly reduces drivers labor intensity.
4. To obtain good reliability, our rubber tracked crawler adopts simple beam structure for the final gear.
5. The new seal structure for the rear gear of our 70-90HP crawler tractor can reduce the steering oil intake.
6. The crawler tractor with cab adopts (4F+2R) sliding-gear transmission. The reasonable gear range makes it suitable for farmland and bulldozing.
7. Equipped with the diesel engine produced on the basis of British technology, our diesel crawler tractor is quite popular due to the large torque, powerful overload capacity, low fuel consumption, and environmental protection.
70-90HP Models
YTO C702-A Crawler Tractor
YTO-C802 Crawler Tractor
YTO-C902 Crawler Tractor
YTO-LX904CS Crawler Tractor
The specification of the YTO Crawler Tractor C802
70-90HP crawler tractor
--------------------------------------------------------
Overall dimension (L×W×H) (mm)(with dozer blade) 4870×2462×2766
--------------------------------------------------------
Overall dimension (L×W×H) (mm)(without dozer blade) 4466×1835×2766
--------------------------------------------------------
Min. operating mass (kg) 6630 (with dozer blade)
--------------------------------------------------------
Track gauge (mm) 1435
--------------------------------------------------------
Wheelbase (mm) 1622
--------------------------------------------------------
Track shoe width (mm) 390
--------------------------------------------------------
Ground pressure (kPa) 47.4 (with dozer blade)
--------------------------------------------------------
Diesel engine
--------------------------------------------------------
Model LR4A3Z-22
--------------------------------------------------------
Type In-line, water cooled, four stroke
--------------------------------------------------------
Rated power and rotating (kW/rpm) 58.8/2200
--------------------------------------------------------
Gearbox
--------------------------------------------------------
Gear shift (F/R) 4/2
--------------------------------------------------------
Speed range (km/h)(F/R) 3.67-9.03/3.51-5.59
--------------------------------------------------------
Power of PTO shaft (kW) 49
--------------------------------------------------------
PTO rotating speed (rpm) 750
--------------------------------------------------------
Clutch Double disc, single acting
--------------------------------------------------------
Working device
--------------------------------------------------------
Suspension type Rear-mounted two-point or three-point suspension (type II)
--------------------------------------------------------
Plowing depth control method Height adjustable
--------------------------------------------------------
Lifting force (KN) 14
--------------------------------------------------------
Size of dozer blade (W×H)(mm) 2462×850
--------------------------------------------------------
Embedded depth of dozer blade (mm) 290