NEW Crawler Tractor YTO C402 for sale
ID:1693
Engineered and Manufactured by: YTO
International Certifications: EU, China, USA
Category: 40-60hp Crawler Tractor


Popularity:

28087 view
---
NEW


Mileage Hrs/Kms: 0
Year of Manufacture: 2022
The price: P.O.A.
QTY Available:

10



NOTICE
Please don't copy or download any of these photos for posting on the Internet or for promotional use. Please send us a
personal message
if you would like to use them.
Description Crawler Tractor YTO C402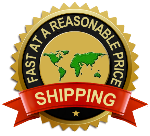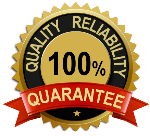 Are you still wasting time looking for 40-60hp Crawler Tractor suppliers?
Do you still worry about product quality assurance?
Are you late in deciding to buy because of insufficient budget?
If you have these worries, stay and see.
NEW Crawler Tractor YTO C402 40-60HP
The diesel engine of the 40-60HP crawler tractor is produced based on the British technology. So our product features large torque, powerful overload capacity, low fuel consumption, and environment protection. Beside, this chain track tractor is well received by virtue of the following characteristics.
1. The (2+1)×4 compound gearbox with shift sleeve is provided with multiple gears, resulting in convenient operation and wide application.
2. The main clutch for agricultural crawler tractor is a kind of normally closed wet clutch with single disc and spring compressor. So, the operation of the 40-60HP crawler tractor is quite convenient.
3. Additionally, the friction plate of the dry multi-disc steering clutch is made of new material with good durability. The floating band brake has excellent brake performance.
4. The crawler tractor with shovel uses semi-rigid suspension system for outstanding bulldozing performance.
The specification of the Crawler Tractor YTO C402
Model YTO-C402 Crawler Tractor
--------------------------------------------------------
Crawler tractor
--------------------------------------------------------
Overall dimension (L×W×H) (with shovel blade) (mm) 3760×2016×1680
--------------------------------------------------------
Min. operating mass (kg) 3660
--------------------------------------------------------
Track gauge (mm) 1100
--------------------------------------------------------
Wheelbase (mm) 1600
--------------------------------------------------------
Track shoe width (mm) 310
--------------------------------------------------------
Ground pressure (with shovel blade) (kPa) 36.8
--------------------------------------------------------
Diesel Engine
--------------------------------------------------------
Model YT3A2-22
--------------------------------------------------------
Type In-line, water cooled, four stroke
--------------------------------------------------------
Rated power and rotating speed (kW/rpm) 29.4/2200
--------------------------------------------------------
Gearbox
--------------------------------------------------------
Gear shift (F/R) 8/4
--------------------------------------------------------
Speed Range (km/h) (F/R) 1.81-12.78/2.01-6.05
--------------------------------------------------------
Power of PTO shaft (kW) 25
--------------------------------------------------------
PTO rotating speed (rpm) 540/720
--------------------------------------------------------
Clutch Single disc, double acting
--------------------------------------------------------
Working device of diesel crawler tractor
--------------------------------------------------------
Suspension type Rear-mounted, three-point suspension (type II)
--------------------------------------------------------
Plough depth control method Height adjustable
--------------------------------------------------------
Lifting force (KN) 8
--------------------------------------------------------
Size of dozer blade (W×H) (mm) 2016×680
--------------------------------------------------------
Embedded depth of dozer blade (mm) 260
--------------------------------------------------------
OTHER MODELS
--------------------------------------------------------
Model YTO Crawler Tractor C502
--------------------------------------------------------
Crawler tractor
--------------------------------------------------------
Overall dimension (L×W×H) (with shovel blade) (mm) 3760×2016×1680
--------------------------------------------------------
Min. operating mass (kg) 3670
--------------------------------------------------------
Track gauge (mm) 1100
--------------------------------------------------------
Wheelbase (mm) 1600
--------------------------------------------------------
Track shoe width (mm) 310
--------------------------------------------------------
Ground pressure (with shovel blade) (kPa) 36.9
--------------------------------------------------------
Diesel Engine
--------------------------------------------------------
Model YT3B2-22
--------------------------------------------------------
Type In-line, water cooled, four stroke
--------------------------------------------------------
Rated power and rotating speed (kW/rpm) 36.7/2200
--------------------------------------------------------
Gearbox
--------------------------------------------------------
Gear shift (F/R) 8/4
--------------------------------------------------------
Speed Range (km/h) (F/R) 1.81-12.78/2.01-6.05
--------------------------------------------------------
Power of PTO shaft (kW) 31
--------------------------------------------------------
PTO rotating speed (rpm) 540/720
--------------------------------------------------------
Clutch Single disc, double acting
--------------------------------------------------------
Working device of diesel crawler tractor
--------------------------------------------------------
Suspension type Rear-mounted, three-point suspension (type II)
--------------------------------------------------------
Plough depth control method Height adjustable
--------------------------------------------------------
Lifting force (KN) 8
--------------------------------------------------------
Size of dozer blade (W×H) (mm) 2016×680
--------------------------------------------------------
Embedded depth of dozer blade (mm) 260
--------------------------------------------------------
--------------------------------------------------------
Model YTO Crawler Tractor C602
--------------------------------------------------------
Crawler tractor
--------------------------------------------------------
Overall dimension (L×W×H) (with shovel blade) (mm) 3760×2016×1680
--------------------------------------------------------
Min. operating mass (kg) 3700
--------------------------------------------------------
Track gauge (mm) 1100
--------------------------------------------------------
Wheelbase (mm) 1600
--------------------------------------------------------
Track shoe width (mm) 310
--------------------------------------------------------
Ground pressure (with shovel blade) (kPa) 37.2
--------------------------------------------------------
Diesel Engine
--------------------------------------------------------
Model YT3B2-22
--------------------------------------------------------
Type In-line, water cooled, four stroke
--------------------------------------------------------
Rated power and rotating speed (kW/rpm) 44/2400
--------------------------------------------------------
Gearbox
--------------------------------------------------------
Gear shift (F/R) 8/4
--------------------------------------------------------
Speed Range (km/h) (F/R) 1.97-13.94/2.20-6.60
--------------------------------------------------------
Power of PTO shaft (kW) 37
--------------------------------------------------------
PTO rotating speed (rpm) 540/720
--------------------------------------------------------
Clutch Single disc, double acting
--------------------------------------------------------
Working device of diesel crawler tractor
--------------------------------------------------------
Suspension type Rear-mounted, three-point suspension (type II)
--------------------------------------------------------
Plough depth control method Height adjustable
--------------------------------------------------------
Lifting force (KN) 8
--------------------------------------------------------
Size of dozer blade (W×H) (mm) 2016×680
--------------------------------------------------------
Embedded depth of dozer blade (mm) 260