NEW 7655 Portable Rock Drill for sale
ID:1641
Engineered and Manufactured by: Shandong Hengwang Group
International Certifications: EU, China, USA
Category: Rock Drill & Splitter


Popularity:

30661 view
---
NEW


Mileage Hrs/Kms: 0
Year of Manufacture: 2022
The price: P.O.A.
QTY Available:

150



NOTICE
Please don't copy or download any of these photos for posting on the Internet or for promotional use. Please send us a
personal message
if you would like to use them.
Description 7655 Portable Rock Drill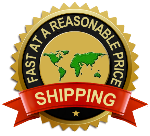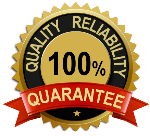 Are you still wasting time looking for Rock Drill & Splitter suppliers?
Do you still worry about product quality assurance?
Are you late in deciding to buy because of insufficient budget?
If you have these worries, stay and see.
New 7655 Portable Rock Drill
Drilling Depth: 5M
Drill Rod: B22
Weight: 24Kg
Hand-held pneumatic Leg Rock Drill/ 7655 rock drill/ drilling machine is a high efficiency rock drilling machine.
It is widely used in the mining industry and in road traffic when drilling.
Also its an important tool for railway, water conservancy, and construction.
7655 Portable Pneumatic Rock Drill l can be used with FY200B oiler and type FT160A (FT160B,FT160C)air leg.
It can be used for drilling the medium hard rock for wet drilling, drilling horizontal and inclined hole.
We can supply any quantity of the new Portable Rock Drill Splitter

All machines have passed the EU CE, France TUV, ISO quality certification.

Don not worry about shipping, well choose the nearest shipping place to ship at the shortest time.

We offer you the manufacturers price, which may be the most cost-effective.
The specification of the 7655 Portable Rock Drill
Drilling Depth: 5M
-----------------------------
Drill Rod: B22
-----------------------------
Weight (kg) 24
-----------------------------
Shank size (mm) 628
-----------------------------
Piston diameter (mm) 32-42
-----------------------------
Air Pressure (at 0.5MPa) ≤54