NEW Horizontal Waste Paper Baler machine for sale
ID:1598
Engineered and Manufactured by: Shandong Hengwang Group
International Certifications: EU, China, USA
Category: Baler machine


Popularity:

7597 view
---
NEW


Mileage Hrs/Kms: 0
Year of Manufacture: 2022
The price: P.O.A.
QTY Available:

2



NOTICE
Please don't copy or download any of these photos for posting on the Internet or for promotional use. Please send us a
personal message
if you would like to use them.
Description Horizontal Waste Paper Baler machine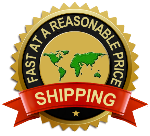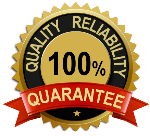 Are you still wasting time looking for Baler machine suppliers?
Do you still worry about product quality assurance?
Are you late in deciding to buy because of insufficient budget?
If you have these worries, stay and see.
NEW Horizontal Waste Paper Baler machine
Hydraulic pressure: 120Ton
Motor: 22kw
Output size: 300mm*300mm
Automatic horizontal waste paper baler plastic baling press machine , the function of the it is to bale the waste paper into blocks or briquettes. Packing into blocks, it is easy to transport and save transport cost and also save storage space.
Main Features of the Horizontal Waste Paper Baler machine:
1. paper bale press machine without door;
2. PLC.control system;
3. Bale length can be set freely automatic shrink mouth system strapping reminding etc;
4. Can be connected to the conveyor,air-blower or manual to feed material.;
5. Suitable to waste paper carton box waste corrugated paper cardboard,plastic,film other solid plastic industry

All machines have passed the EU CE, France TUV, ISO quality certification.

Don not worry about shipping, well choose the nearest shipping place to ship at the shortest time.

We offer you the manufacturers price, which may be the most cost-effective.
The specification of the Horizontal Waste Paper Baler machine
Hydraulic power 40T
------------------------------------------
Bale size(W*H*L) 720*720*500-1500MM
------------------------------------------
Feed opening size(L*W) 1000*720MM
------------------------------------------
Bale weight 200-350kg/bale
------------------------------------------
Bale density 200-300kg/m3
------------------------------------------
Capability 1-2T/H
------------------------------------------
Bale line 4 line manual strapping
------------------------------------------
Out bale way Continuously push bale
------------------------------------------
Power 11-15KW/15-20HP
------------------------------------------
Weight 4.5T