NEW Forklift wheeled loader with Crane 4T for sale
ID:1410
Engineered and Manufactured by: Shandong Hengwang Group
International Certifications: EU, China, USA
Category: Forklifts


Popularity:

36309 view
---
NEW


Mileage Hrs/Kms: 0
Year of Manufacture: 2023
The price: P.O.A.
QTY Available:

15



NOTICE
Please don't copy or download any of these photos for posting on the Internet or for promotional use. Please send us a
personal message
if you would like to use them.
Description Forklift wheeled loader with Crane 4T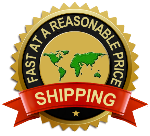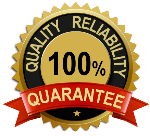 Are you still wasting time looking for Forklifts suppliers?
Do you still worry about product quality assurance?
Are you late in deciding to buy because of insufficient budget?
If you have these worries, stay and see.
New Forklift wheeled loader with Crane 4Ton
Lifting Weight: 4000 Kg
Lifting Height: 8m
Recommend Power: 18Kw
Unique versatile forklift loader model.
This machine has a forklift in the front and a crane in the back. It is a dual-purpose model that saves time and manpower. It is a good helper for users. In addition, this model is relatively compact, small in size, and can be used in a very small space.

Factory Direct

Highest quality

Great wholesale discounts

Fast shipping

Toll-Free Technical Support

One-year warranty and spare parts
Main Features:
1. High flexibility and broad adaptability;
2. Adaptable to different work requirements;
3. Flexible rotation and precise focus;
4. High rates of return.

All machines have passed the EU CE, France TUV, ISO quality certification.

Don not worry about shipping, well choose the nearest shipping place to ship at the shortest time.

We offer you the manufacturers price, which may be the most cost-effective.
The specification of the Forklift wheeled loader with Crane 4T
Forklift Crane unit
-----------------------------------
Max Lifting Capacity Ton 4
-----------------------------------
Max Lifting Moment Ton.m 8
-----------------------------------
Recommend Power KW 18
-----------------------------------
Hydraulic System Flow L/min 32
-----------------------------------
Hydraulic System Pressure MPa 20
-----------------------------------
Oil Tank Capacity Liters 100
-----------------------------------
Installation Space mm 850
-----------------------------------
Self Weight Kg 2050
-----------------------------------
Rotation Angle ° 360