NEW All-terrain forklift grab and forks 4WD HWC-60A for sale
ID:1405
Engineered and Manufactured by: Shandong Hengwang Group
International Certifications: EU, China, USA
Category: Forklifts


Popularity:

27463 view
---
NEW


Mileage Hrs/Kms: 0
Year of Manufacture: 2023
The price: P.O.A.
QTY Available:

5



NOTICE
Please don't copy or download any of these photos for posting on the Internet or for promotional use. Please send us a
personal message
if you would like to use them.
Description All-terrain forklift grab and forks 4WD HWC-60A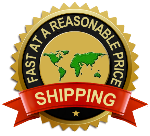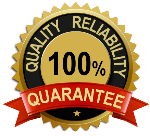 Are you still wasting time looking for Forklifts suppliers?
Do you still worry about product quality assurance?
Are you late in deciding to buy because of insufficient budget?
If you have these worries, stay and see.
New All-terrain grab and forks forklift 4WD HWC-60A
These All-terrain Diesel grab forklift trucks are one of the toughest workhorses in the materials handling world, being suited to a wide range of unit loads and designed to withstand the rigours of outdoor work. Powered by a fuel that is both easy to get hold of and straightforward to use, engine forklifts perform extremely well in harsh environments, including those that are wet or dirty.
OUr Diesel forklifts can used in ports, stations, airports, factory workshops, distribution centers and other places, mainly responsible for the loading and unloading of goods.
It has good mobility, off-road performance and reliability.
An optimised engine and new load-sensing hydraulic system help to boost your profits through unprecedented efficiency.

Powerful Stage Yuchai 4102 Turbocharged diesel engine delivers increased fuel efficiency.

HWC-60A off-road forklift is an efficient stacking operation equipment.

Designed to improve work efficiency and reduce fuel consumption.
Power: 90kw
Tire: 12R22.5 Vacuum steel wire
Lift height: 4m

Factory Direct

Highest quality

Great wholesale discounts

Fast shipping

Toll-Free Technical Support

One-year warranty and spare parts
Main feature All-terrain grab Diesel forklift HWC-60A :


The use of ergonomics and CAE technology increases the operating space and makes the operation more comfortable;

Using high pressure common rail engine, high pressure multiple injection technology, high fuel efficiency, can save 6% of fuel.

The instrument has water temperature, oil quantity and other indicators, and the working conditions are under control.

The opening angle of the hood is increased to 80°, which is convenient for maintenance.

High quality with competitive price

Excellent performance

Good after sales service

Low noise and low fuel consumption, Convenient operation

ISO certificate

Maximum safety for operators

Comfort of use

Easy to drive

Several choices of masts available

Ergonomic driver's cab

360-degree visibility from the cab

High versatility

Wide choice of tires (off-road, but also mixed, grass/sand, low pressure)

Easy maintenance


All machines have passed the EU CE, France TUV, ISO quality certification.

Don not worry about shipping, well choose the nearest shipping place to ship at the shortest time.

We offer you the manufacturers price, which may be the most cost-effective.
The specification of the All-terrain forklift grab and forks 4WD HWC-60A
Model HWC-60A
Engine model Yunnei 4100 Normally Aspirated
Power 61.8kw
-----------------------------------
Gear box 265 Double high and low speed
-----------------------------------
Tire 16/70-20
-----------------------------------
Lift height(m) 4
-----------------------------------
Optional Lift height:: 3m, 4m, 5m, 6m, 7m
-----------------------------------
Model HWC-60B
Engine model Yuchai 4102 Turbocharged
Power Common rail direct fuel injection 80kw
-----------------------------------
Gear box 280 Double high and low speed
-----------------------------------
Tire 12 R22.5 Vacuum steel wire
-----------------------------------
Lift height(m) 4
-----------------------------------
Optional Lift height:: 3m, 4m, 5m, 6m, 7m
-----------------------------------