NEW Skid Steer Loader with Remote Control for sale
ID:1402
Engineered and Manufactured by: Shandong Hengwang Group
International Certifications: EU, China, USA
Category: Skid Steer Loader


Popularity:

6053 view
---
NEW


Mileage Hrs/Kms: 0
Year of Manufacture: 2022
The price: P.O.A.
QTY Available:

10



NOTICE
Please don't copy or download any of these photos for posting on the Internet or for promotional use. Please send us a
personal message
if you would like to use them.
Description Skid Steer Loader with Remote Control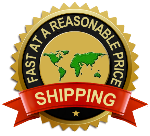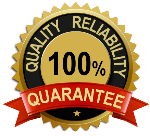 Are you still wasting time looking for Skid Steer Loader suppliers?
Do you still worry about product quality assurance?
Are you late in deciding to buy because of insufficient budget?
If you have these worries, stay and see.
New Remote Control Skid Steer Loader HWY35 and HW-YTS100 models
Operating Load: 500-1200Kg
Bucket Capacity: 0.3-0.55cbm
Rated Power: 29.5-74kw
- Using international brand remote control system and electronic control components, it can remotely control the hosts driving and attachment operations within 800 meters.
- The remote control system can be configured in all the companys skid models, including wheel skid machines and crawler skid machines.
According to user requirements, a variety of walking mode control software can be developed. At present, the remote control machine has formed mass customization. It is widely used in fire fighting, underwater operations and special operations.

All machines have passed the EU CE, France TUV, ISO quality certification.

Don not worry about shipping, well choose the nearest shipping place to ship at the shortest time.

We offer you the manufacturers price, which may be the most cost-effective.
The specification of the Skid Steer Loader with Remote Control
Skid Steer Loader Model/Technical parameters HWY35
Operating load (kg) 500
Max Speed(km/h) 10
Rated flux (L/min) 60
High Flow Flux (L/min)
Tire(track) model 8.5-15
Rated power (Kw) 29.5
Fuel tank capacity (L) 60
self weight bucket (kg) 2300
Bucket capacity (m3) 0.3
Overall operating height (mm) 2825
Height to bucket hinge pin (mm) 2200
height to top of cab (mm) 1355
Height to bottom of level bucket(mm) 2033
Overall length without bucket(mm) 2300
overall length with bucket(mm) 2950
Dumping angle at maximum height(° ) 40
Dumping height(mm) 1525
Dumping reach(mm) 790
Rollback o bucket on ground(° ) 30
Rollback of bucket at full height(° ) 104
Wheelbase(mm) 897
Ground clearance(mm) 140
Angleof departure(° ) 20
Front turning radius without bucket(mm) 1098
Front tuning radius(mm) 1760
Rear tuning radius(mm) 1296
Rear axle to bumper (mm) 964
Tread width,enter line to centerline (mm) 1080
Width (mm) 1350
Bucket width (mm) 1400
-------------------------------------------------------------
Skid Steer Loader Model/Technical parameters HW-YTS100
Operating load (kg) 1200
Max Speed(km/h) 0.67
Rated flux (L/min) 88
High Flow Flux (L/min) 140
Tire(track) model 320X84
Rated power (Kw) 74
Fuel tank capacity (L) 90
self weight bucket (kg) 4500
Bucket capacity (m3) 0.55
Overall operating height (mm) 4070
Height to bucket hinge pin (mm) 3150
height to top of cab (mm) 2160
Height to bottom of level bucket(mm) 2983
Overall length without bucket(mm) 3000
overall length with bucket(mm) 3700
Dumping angle at maximum height(° ) 40
Dumping height(mm) 2450
Dumping reach(mm) 700
Rollback o bucket on ground(° ) 30
Rollback of bucket at full height(° ) 104
Wheelbase(mm) 1500
Ground clearance(mm) 200
Angleof departure(° ) 20
Front turning radius without bucket(mm) 1365
Front tuning radius(mm) 2200
Rear tuning radius(mm) 1742
Rear axle to bumper (mm) 938
Tread width,enter line to centerline (mm) 1654
Width (mm) 1994
Bucket width (mm) 2030