NEW HW-JC65GH Skid Steer Loader for sale
ID:1394
Engineered and Manufactured by: Shandong Hengwang Group
International Certifications: EU, China, USA
Category: Skid Steer Loader


Popularity:

5843 view
---
NEW


Mileage Hrs/Kms: 0
Year of Manufacture: 2022
The price: P.O.A.
QTY Available:

15



NOTICE
Please don't copy or download any of these photos for posting on the Internet or for promotional use. Please send us a
personal message
if you would like to use them.
Description HW-JC65GH Skid Steer Loader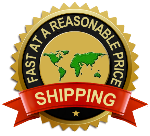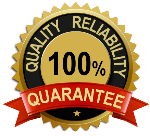 Are you still wasting time looking for Skid Steer Loader suppliers?
Do you still worry about product quality assurance?
Are you late in deciding to buy because of insufficient budget?
If you have these worries, stay and see.
New HW-JC65GH Skid Steer Loader
Rated Load: 950Kg
Bucket Capacity: 0.5-0.6cbm
Rated Power: 55kw
HW-JC60G Skid steer loaders is multi-purpose vehicles, and multi-purpose engineering machines. It is a wheel-type special chassis device that uses the speed difference between the two wheels to achieve vehicle steering. It is mainly used in occasions where the job site is small, the floor is uneven, and the job content is frequently changed.
Suitable for infrastructure construction, industrial applications, dock handling, urban streets, houses, barns, barns, airport runways, etc., but also can be used as a large-scale construction machinery auxiliary equipment.

All machines have passed the EU CE, France TUV, ISO quality certification.

Don not worry about shipping, well choose the nearest shipping place to ship at the shortest time.

We offer you the manufacturers price, which may be the most cost-effective.
The specification of the HW-JC65GH Skid Steer Loader
Rated operating capacity(kg) 950
Tipping load(kg) 1900
Bucket capacity(m3) 0.5-0.6
Operating weight(kg) 3400
Max. travel speed(km/h) 12
Hydraulic pump flow(L/min) 75
Fuel tank capacity(L) 90
Tires 12/16.5NHS
Overall dimensions(mm) 3490×1820×2150
Dimensions
Height at maximum extension(mm) 4070
Height to bucket hinge pin(mm) 3100
Width with bucket(mm) 1880
Track width(mm) 1500
Wheelbase(mm) 1085
Ground clearance(mm) 200
Dump angle 30°
Dumping height(mm) 2450
Rollback at ground 26°
Angle of departure 20°
Engine
Maker/Model xinchai 498T
Net power 75hp/2500rpm
Type 4 Cylinder in-line, Water cooled, 4 stroke, Diesel engine
Displacement(L) 3.2
Rated operating capacity(kg) 850
Tipping load(kg) 1700
Bucket capacity(m3) 0.45-0.5
Operationg weight(kg) 3300
Max. travel speed(km/h) 12
Hydraulic pump flow(L/min)
Fuel tank capacity(L) 90
Tires 12/16.5 NHS
Overall dimensions(mm) 3490×1820×2150
Dimensions
Height at maximum extension(mm) 4000
Height to bucket hinge pin(mm) 3100
Width with bucket(mm) 1830
Track width(mm) 1500
Wheelbase(mm) 1085
Ground clearance(mm) 200
Dump angle 30°
Dumping height(mm) 2400
Rollback at ground 26°
Angle of departure 20°
Engine
Maker/Model Xinchai 498
Net power 61.2hp/2500rpm
Type 4 Cylinder in-line, Water cooled, 4 stroke, Diesel engine
Displacement(L) 3.2
Standard
Deluxe enclosed operator cab
Hand control system(Mechanical type)
Standard bucket
Auxiliary hydraulic couplers
Optional
Preheat starting assist system for extreme cold weather
Cab fitted with a heater as standard
Air conditioner