NEW Silage Combine Harvester FOTMA 4QZ-2200 for sale
ID:1249
Engineered and Manufactured by: Hubei Fotma Machinery
International Certifications: EU, China, USA
Category: Silage Harvester


Popularity:

26948 view
---
NEW


Mileage Hrs/Kms: 0
Year of Manufacture: 2022
The price: P.O.A.
QTY Available:

30



NOTICE
Please don't copy or download any of these photos for posting on the Internet or for promotional use. Please send us a
personal message
if you would like to use them.
Description Silage Combine Harvester FOTMA 4QZ-2200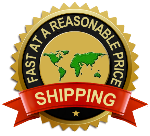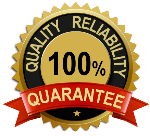 Are you still wasting time looking for Silage Harvester suppliers?
Do you still worry about product quality assurance?
Are you late in deciding to buy because of insufficient budget?
If you have these worries, stay and see.
New Silage Combine Harvester FOTMA 4QZ-8
Usage: Silage harvesting
Production Capacity 20000 PCS/Year
Theoretic Cutting Length(mm) 15-120(Thread, Section, Chip)
Working Performance (Acre/H) 0.833-3
Match Power(Kw/HP) 118/160
Brake Reducer Speed(M/S0 >2.5
Working Speed(Km/H)3-6
Cutting Height(mm) <150
Transport Package in Iron Crates or Assembly
Specification ISO, CE
Certification ISO9001:2008
Application Field Agriculture
Its mainly composed of header, feeding device, throwing device, engine, underpan, driving room, hydraulic system, electric system, etc. It can complete harvesting, cutting, smashing, throwing and loading continuously during one operation.
Features
1. Adjustable semi-closed plate design is applied to engine part, insulated asbestos material is wrapped for supercharger, so as to effectively prevent straw fragments from wrapping the engine body during operation which may result in fire accident due to engine overheat. Heat radiating water tank is equipped with double-layer filter screen to significantly improved heat radiating result.
2. Double fans are equipped to clean trash. The big fan is used to discharge stems and fragments carried by the elevator, the underlying small fan is used to specially blow corn leaves discharged by the vibration sieve. Thus trash discharging speed is raised and total working efficiency is improved.
3. Reel chain is arranged in triangle shape, which can reduce the amount of broken stems and make the feeding more smoothly. Chain wheel is processed by striking and forging, to make it anti-abrasive and with long service life. Thickening type steel protection hood is equipped and complete set of lodged corn reaping protection hood is complimentary, so that both standing and lodged corns can be reaped.
4. Adjustable header feeds into screw feeder, so that corn damage rate is lower and agricultural accommodation is wider.
5. Trash baffle is added before barker bracket, corn leaves passage is formed under engine protection hood, and special small fan is installed to blow trash. Thus trash is cleaned without delay.
6. The barker adopts five units of peeling-off mechanism, rotating speed is raised to 600rpm and total working efficiency is improved.
7. Separation plate is added at the top of elevator. Its combination with the corn distributor of the barker makes the distribution of corns more even, the working efficiency of peeling-off operation better and operation speed is raised.
Port of shipment: Wuhu or Shanghai, China
Why choose FOTMA?
FOTMA is the leading and professional supplier in China for rice & wheat mini combine harvester!
FOTMA has over than 16 years experience with combine harvester and agricultural machine!
FOTMA can supply the best price and professional service!
FOTMA has good reputation with all world customers!
FOTMA is 12 year Gold Member at Made In China!
FOTMA is 13 year Gold Member at Alibaba!
The specification of the Silage Combine Harvester FOTMA 4QZ-2200
Model: 4QZ-2200
--------------------------------------------------------
Weight(kg) 7400
--------------------------------------------------------
Dimensions(L*W*H) 7800*2500*4500mm
--------------------------------------------------------
Engine YC6B160Z-T10 diesel
--------------------------------------------------------
Engine power 118kw/160hp
--------------------------------------------------------
Engine output rotation speed(r/min) 2200
--------------------------------------------------------
Wheel based(frpnt/rear)(mm) 1970/1846-2145
--------------------------------------------------------
Axle base(mm) 3000
--------------------------------------------------------
Working width(mm) 2200
--------------------------------------------------------
Working speed(km/h) ≤6
--------------------------------------------------------
Cutting height(mm) ≤150
--------------------------------------------------------
Cutting length of straw(mm) 7-35
--------------------------------------------------------
Rotation speed of cut roller(r/min) 960
--------------------------------------------------------
Knife type of cut roller disc saw blades
--------------------------------------------------------
Max. throw distance(m) 10
--------------------------------------------------------
Height of throw(m) 4.5
--------------------------------------------------------
Left turning(mm) 7750
--------------------------------------------------------
Right turning(mm) 7500