NEW Silage Combine Harvester FOTMA 4QZ-8 for sale
ID:1248
Engineered and Manufactured by: Hubei Fotma Machinery
International Certifications: EU, China, USA
Category: Silage Harvester


Popularity:

28353 view
---
NEW


Mileage Hrs/Kms: 0
Year of Manufacture: 2022
The price: P.O.A.
QTY Available:

30



NOTICE
Please don't copy or download any of these photos for posting on the Internet or for promotional use. Please send us a
personal message
if you would like to use them.
Description Silage Combine Harvester FOTMA 4QZ-8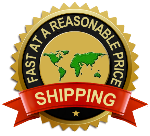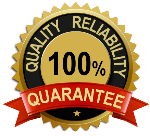 Are you still wasting time looking for Silage Harvester suppliers?
Do you still worry about product quality assurance?
Are you late in deciding to buy because of insufficient budget?
If you have these worries, stay and see.
New Silage Combine Harvester FOTMA 4QZ-8
Usage: Silage harvesting
Production Capacity 10, 000 PCS/Year
Specification ISO, CE
Certification ISO9001:2008
Application Field Agriculture
Silage Combine Harvester is mainly used for corn, sorghum, grass, sugar cane and other forage crops. Machine is designed with reasonable structure, high efficiency, reliable operation.
Port of shippment: Wuhu or Shanghai, China
Why choose FOTMA?
FOTMA is the leading and professional supplier in China for rice & wheat mini combine harvester!
FOTMA has over than 16 years experience with combine harvester and agricultural machine!
FOTMA can supply the best price and professional service!
FOTMA has good reputation with all world customers!
FOTMA is 12 year Gold Member at Made In China!
FOTMA is 13 year Gold Member at Alibaba!
The specification of the Silage Combine Harvester FOTMA 4QZ-8
Model: 4QZ-8
--------------------------------------------------------
Weight(kg) 4400
--------------------------------------------------------
Dimensions(L*W*H) 6000*2200*3200mm
--------------------------------------------------------
Match power(kw/hp) 70/95
--------------------------------------------------------
Brake reducer speed ≥2.5m/s
--------------------------------------------------------
Working speed(km/h) 3-6
--------------------------------------------------------
Cutting height(mm) ≤120
--------------------------------------------------------
Harvester loss rate(%) ≤5
--------------------------------------------------------
Straw cutting pass rate ≥85%
--------------------------------------------------------
Theoretic cutting length(mm) 15-120(thread, section, chip)
--------------------------------------------------------
Working performance (acre/h) 0.833-3