NEW Tomato Combine Harvester FOTMA 4FZ-50 for sale
ID:1247
Engineered and Manufactured by: Lovol
International Certifications: EU, China, USA
Category: Tomato Harvester


Popularity:

29811 view
---
NEW


Mileage Hrs/Kms: 0
Year of Manufacture: 2022
The price: P.O.A.
QTY Available:

1



NOTICE
Please don't copy or download any of these photos for posting on the Internet or for promotional use. Please send us a
personal message
if you would like to use them.
Description Tomato Combine Harvester FOTMA 4FZ-50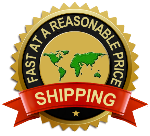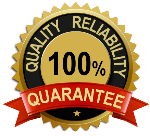 Are you still wasting time looking for Tomato Harvester suppliers?
Do you still worry about product quality assurance?
Are you late in deciding to buy because of insufficient budget?
If you have these worries, stay and see.
NEW Tomato Combine Harvester FOTMA 4FZ-50
This model is currently not available.
Ask our managers for details if you want to get same combine
1. Productivity is 35ton/h;
2. Total loss rate is 3.8%;
3. Impurity rate is 2.9%;
4. Damage rate is 3.8%.
Production Capacity 10, 000 PCS/Year
Specification ISO, CE
Certification ISO9001:2008
Application Field Agriculture
The product is used for mechanized harvesting of processing tomato.
It integrates various functions including cutting, shaking, sorting and loading. All of the movement and functions are driven by hydraulic system.
The specification of the Tomato Combine Harvester FOTMA 4FZ-50
Model 4FZ-50
Structure Self-propelled
Engine rated power(kw) 132
Engine rated rotating speed(r/min) 2200
Dimensions (transporting status)(mm) 10200*3100*3500
Dimensions(working status) 10200*5600*3600
Weight (kg) 10500
Operating width(mm) 1200
Max speed (km/h) 25
Working speed(km/h) 3
Min ground clearance(mm) 420
Wheel base (mm) 1650
Axle base(mm) 2600
Harvester mode Reciprocating cutting with seedling teeth
Shaker mode Vibration
Sorter mode 50 channel