NEW LOVOL AF108G Rice Harvester for sale
ID:1246
Engineered and Manufactured by: Lovol
International Certifications: EU, China, USA
Category: Rice Harvester


Popularity:

35894 view
---
NEW


Mileage Hrs/Kms: 0
Year of Manufacture: 2022
The price: P.O.A.
QTY Available:

15



NOTICE
Please don't copy or download any of these photos for posting on the Internet or for promotional use. Please send us a
personal message
if you would like to use them.
Description LOVOL AF108G Rice Harvester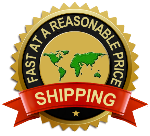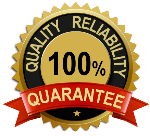 Are you still wasting time looking for Rice Harvester suppliers?
Do you still worry about product quality assurance?
Are you late in deciding to buy because of insufficient budget?
If you have these worries, stay and see.
LOVOL AF108G Rice Harvester
Our combine harvesters are high working efficiency and low cost, which is strong power, simple operation, more peace of mind, excellent quality, better durability, large and fast feeding and harvesting.
Features:
1. Equipped with high-quality engine Dachai 100hp, giving a strong driving force;
2. Fitted with LOVOL 60 gearbox;
3. With 2.2m cutting width;
4. With Italy interpump HST;
5. With Japan BANDO belt and Japan NSK bearings;
6. With 3-gear range shifts, continuously variable-speed forward and backward.
7. Engine Model Dachai Deutz-CA498Z-09T2/01
Production Capacity 10, 000 PCS/Year
Specification ISO, CE
Certification ISO9001:2008
Application Field Agriculture
The specification of the LOVOL AF108G Rice Harvester
Product Model AF88G AF108G
Items Specification

Dimension
Length(mm)(for working state) 5160
Width(mm)(for working state) 2610
Height(mm)(for working state) 2750
Weight(kg) 2970

Engine Model Dachai Deutz-CA498Z-09T2/01 Dachai Deutz-CA498Z-10T2/01
Structure Type Water-Cooled Four-Stroke Turbocharged Engine
Rated Power(kw) 65 74
Rated Speed(r/min) 2400
Fuel type Diesel(0#)
Fuel Tank Volume 95

Movement System
Track Specification[Width (mm)
Link Pitch (mm) Quantity(Link)] 500×90×51 500/550×90×53
Gauge(mm) 1150
Min. Ground Clearance(mm) 325
Gearbox Type (HST)
Transmission Type (3-gear Range Shifts) Continuously Variable-Speed Forward and Backward
Theoretical Traveling Speed (km /h) Low Speed 0~3.96 Standard Speed 0~5.14 Walk Speed 0~7.37
Header System Header Width (mm) 2000 2200

Threshing System
Longitudinal Axial Flow Bar Tooth Type
Threshing Cylinder
Outer Diameter(mm) Φ620×1954
Rotation Speed(r/min) 580
Grain Unloading System

Tank Volume(L) 1400 1600
Grain unloading Rotation Range(Degree) 360° Rotation High Lift Unloading
Grain unloading Height Range(mm) 860-4200

Electronics And misc

Battery Voltage(V) 12
Starting relays
Rated current(A) 50
Voltage(V) 12
Hydraulic Oil Tank Volume 21
Hourly Production(h ㎡/h) (Vertical yield crops environment) 0.3-0.7