NEW Forklift Diesel loader HANGCHA 2500kg for sale
ID:1241
Engineered and Manufactured by: Hubei Fotma Machinery
International Certifications: EU, China, USA
Category: Forklifts


Popularity:

27077 view
---
NEW


Mileage Hrs/Kms: 0
Year of Manufacture: 2023
The price: P.O.A.
QTY Available:

20



NOTICE
Please don't copy or download any of these photos for posting on the Internet or for promotional use. Please send us a
personal message
if you would like to use them.
Description Forklift Diesel loader HANGCHA 2500kg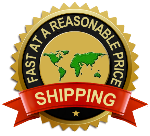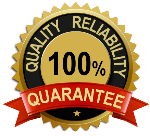 Are you still wasting time looking for Forklifts suppliers?
Do you still worry about product quality assurance?
Are you late in deciding to buy because of insufficient budget?
If you have these worries, stay and see.
NEW compact Diesel Forklift loader HANGCHA/HC CPC25/CPCD25 Rated Capacity 2500 kg
Our compact Diesel Forklift loader is capable of moving most any standard load while maintaining the ability to fully operate in spaces as small as 11 feet wide. Cost-effective Diesel engine provide new levels of performance, efficiency, and reliability to maximize your productivity and return on investment.
Also these forklifts can used in ports, stations, airports, factory workshops, distribution centers and other places, mainly responsible for the loading and unloading of goods.
Load center mm 500
Mast Lifting height mm 3000
Free lift height mm 240
Engine Diesel Xinchai 490BPG
Specification CE

Factory Direct

Highest quality

Great wholesale discounts

Fast shipping

Toll-Free Technical Support

One-year warranty and spare parts
HANGCHA/HC diesel forklifts is a leading forklift manufacturer in China with a complete product range of material handling equipment, including1-25T internal combustion counterbalance forklift, 1-5T truck counterbalance electric forklift, container forklift, warehouse truck, and more.
In 2008,HC forklifts among the top 14 material handling equipment manufacturing companies in the world, and ranked 12th in 2010, also one of the top 500 large enterprise groups in China.
HC efficient production support system and a strong marketing service network includes more than 60 sales and service subsidiaries, more than 140 domestic dealers, and more than 70 foreign agents.
HC forklifts team is committed to providing superior quality products and services to all our worldwide customers.
3ton Forklift has competitive price and best service.If you are interested in our products,please contact with us soon.
Main feature:


High quality with competitive price

Excellent performance

Good aftersales service

Low noise and low fuel consumption, Convenient operation

ISO certificate

Maximum safety for operators

Comfort of use

Easy to drive

Several choices of masts available

Ergonomic driver's cab

360-degree visibility from the cab

High versatility

Wide choice of tires (off-road, but also mixed, grass/sand, low pressure)

Easy maintenance

Why choose FOTMA?
FOTMA is the leading and professional supplier in China for rice & wheat mini combine harvester!
FOTMA has over than 17 years experience with combine harvester and agricultural machine!
FOTMA can supply the best price and professional service!
FOTMA has good reputation with all world customers!
The specification of the Forklift Diesel loader HANGCHA 2500kg
Model Unit CPC25/CPCD25
-------------------------------
Rated capacity kg 2500
-------------------------------
Load center mm 500
-------------------------------
Mast Lifting height mm 3000
-------------------------------
Free lift height mm 240
-------------------------------
Fork size(L*W*T) mm 1070*125*45
------------------------------
Tilting Angles(Front/Rear) deg 6'/12'
------------------------------
Front overhang mm 485
------------------------------
Exterior Size Length without fork mm 2580
------------------------------
Overall width mm 1160
------------------------------
Mast drop mm 1995
------------------------------
Max.lift mm 4030
------------------------------
Front-wheel Overhead mm 2070
Min Turning Radius mm 2230
Min.intersecting aisle mm 2000
-----------------------------
Speeds Max Driving speeds km/h 18.5/20
Lifting speeds mm/s 470/520
Lowering speeds mm/s 550/520
------------------------------
Max.grade ability % 20
------------------------------
Total weight kg 3780
------------------------------
Tires Front 7.00-12-12PR
Rear 6.00-9-10PR
------------------------------
Wheelbase mm 1600
------------------------------
Tread Front mm 970
Rear mm 970
------------------------------
Min.ground clearance mm 110
------------------------------
Engine Model xinchai 490BPG
Power type Diesel
Rated output kw/rpm 37/2650
------------------------------