NEW Diesel irrigation water pump for sale
ID:1186
Engineered and Manufactured by: WeiFang HAITAI POWER Machinery
International Certifications: EU, China, USA
Category: Water Pumps


Popularity:

28259 view
---
NEW


Mileage Hrs/Kms: 0
Year of Manufacture: 2022
The price: P.O.A.
QTY Available:

40



NOTICE
Please don't copy or download any of these photos for posting on the Internet or for promotional use. Please send us a
personal message
if you would like to use them.
Description Diesel irrigation water pump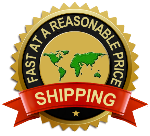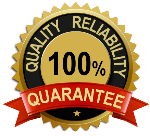 Are you still wasting time looking for Water Pumps suppliers?
Do you still worry about product quality assurance?
Are you late in deciding to buy because of insufficient budget?
If you have these worries, stay and see.
NEW diesel irrigation water pump
Our company is a leading China diesel irrigation water pump manufacturer, supplier and exporter. Adhering to the pursuit of perfect quality of products, so that our diesel irrigation water pump have been satisfied by many customers. Extreme design, quality raw materials, high performance and competitive price are what every customer wants, and thats also what we can offer you. Of course, also essential is our perfect after-sales service. If you are interested in our diesel irrigation water pump services, you can consult us now, we will reply to you in time!
This series of diesel pump sets with the advanced and reasonable structure, high efficiency, little vibration, low noise, smooth operation, reliable and convenient advantages of assembly and Disassembly of diesel pump sets in this series are available for delivery 80 meters below the water and physical and chemical properties similar to the water, other liquids mainly applicable to firefighting system, water plant, building water supply, irrigation and drainage pumping stations, power plants, industrial water supply systems, shipbuilding industry, mine drainage and petroleum, chemical, and metallurgical industries of liquid occasions.
1) Water Pump flux: 15 - 1,440cbm
2) Pump lift: 20 - 292m
3) Control system: ATS and AMF
4) Engine:Cummins, Weichai series
The specification of the Diesel irrigation water pump
1) Pump flux: 15 - 1,440cbm
2) Pump lift: 20 - 292m
3) Engine: Deutz, Steyr, Weichai series diesel engine, water-cooled,
in line four-stoke, Humit cylinder liner, direct injection
4) Control system: ATS and AMF, this set adopts advanced PLC control system with programmable control.
The set regards the electricity or the pipeline pressure as signal. It has many functions in rising speed and lowering speed automatically, shutting and parking automatically, and measuring and alarm automatically
5) Supply standard collocation:
a) Diesel engine with all accessories, 3 filter, electric systems
b) Water pump
c) Steel structure
d) Fan and Water tank cooling system
e) Flange connector
f) 12 / 24V starting motor and charge engine
g) Air cleaner, fuel cleaner, oil cleaner
h) On-board control panel
i) MCCB air conservation switch
j) 12 / 24V Starting accumulator and battery line
k) Set shock absorber
l) High-efficient silencer