NEW FMYK Mini Round Hay Baler for sale
ID:1138
Engineered and Manufactured by: Hubei Fotma Machinery
International Certifications: EU, China, USA
Category: Hay Equipment


Popularity:

27777 view
---
NEW


Mileage Hrs/Kms: 0
Year of Manufacture: 2022
The price: P.O.A.
QTY Available:

10



NOTICE
Please don't copy or download any of these photos for posting on the Internet or for promotional use. Please send us a
personal message
if you would like to use them.
Description FMYK Mini Round Hay Baler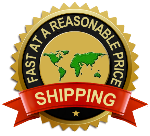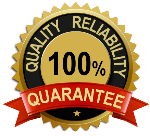 Are you still wasting time looking for Hay Equipment suppliers?
Do you still worry about product quality assurance?
Are you late in deciding to buy because of insufficient budget?
If you have these worries, stay and see.
NEW FMYK Mini Round Hay Baler
Brand:FMYK
1. Offset design to compact tractor from 18hp to 80hp.
2. Widely used in hay,wheat,rice,corn,soybean,alfalfa and etc.
3. Larger working width,lower lost.
The specification of the FMYK Mini Round Hay Baler
Model FMYK0850
Bale size(diameter x width) Ø50 x 70cm
Dimension 115 x 130 x 120cm
Weight 380kg
The width of pickup 80cm
Working speed 2-5km/h
Capacity bales/hour 80-120
Tire 4.8-8/16*6.50-8 4
Efficiency(Bundle / hour) 80-120
Requirement hp 18-50hp
PTO Speed 540 rpm
Roller number 10
Weight of bale 25kgs
Packing dimension 1.15*1.2*1.12m
---
Model FMYK0870
Bale size(diameter x width) Ø61 x 70cm
Dimension 130 x 130 x 135cm
Weight 440kg
The width of pickup 80cm
Working speed 2-5km/h
Capacity bales/hour 80-100
Tire 4.8-8/16*6.5-8
Efficiency(Bundle / hour) 60-90
Requirement hp 25-80hp
PTO Speed 540 rpm
Roller number 12
Weight of bale 40kgs
Packing dimension 1.2*1.3*1.15m