NEW Chopper Sugarcane Combine Harvester FOTMA 4GQ-360 for sale
ID:1131
Engineered and Manufactured by: Hubei Fotma Machinery
International Certifications: EU, China, USA
Category: Sugarcane Harvester


Popularity:

19700 view
---
NEW


Mileage Hrs/Kms: 0
Year of Manufacture: 2022
The price: P.O.A.
QTY Available:

10



NOTICE
Please don't copy or download any of these photos for posting on the Internet or for promotional use. Please send us a
personal message
if you would like to use them.
Description Chopper Sugarcane Combine Harvester FOTMA 4GQ-360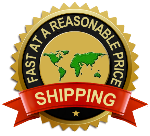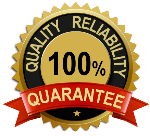 Are you still wasting time looking for Sugarcane Harvester suppliers?
Do you still worry about product quality assurance?
Are you late in deciding to buy because of insufficient budget?
If you have these worries, stay and see.
NEW Chopper Sugarcane Combine Harvester FOTMA 4GQ-360
This Whole Stalk Sugarcane Combine, especially designed for the harvesting of sugarcanes, is featured by compact design, small size and easy operation. The sugarcane harvester cuts and collects sugarcanes in a high efficieny fashion.
What's more, it achieves perfect cutting and does no harm to the sugarcanes of neighboring row, ensuring little crops loss and high germination rate of next year. Generally, it works on sugar fields with a spacing of 0.85-1.3m.
1. High strength, low ground pressure.
2. Superior passing ability.
3. Reliable working performance.
Weight(kg) 12500
Row base(mm) 1800-2050
Harvester Rows 1
Engine Cummins 6LTAA8.9-C360
Min. order quantity: 1 unit
Features of the NEW Sugarcane Combine Harvester
1. Using the stream-line design of appearance, has the advantage of small size, light weight, short turning radius, and flexible operating;
2. Using the advanced hydrometic digital control and output system;
3. A collection of automatically lifting up the fallen sugarcane, cutting the tip, cutting the sugarcane and peeling the leave.
4. Using the superior material for the stripping device, no blocking and no damaging during the transportation.
5. Using the combined rollers for the conveyer device to resolve the contradictions of stripping components inflexibility and the flexibility, selecting the durable material, so the effect for cutting tips is excellent.
6. Good cutting effect with little broken canes and tips.
7. The cutting table device changes with the land form.
8. For the interior trim, we use the humanity design, luxurious disposition, comfortable spring-seat chair, and digital control gauge.
Why choose FOTMA?
FOTMA is the leading and professional supplier in China for rice & wheat mini combine harvester!
FOTMA has over than 16 years experience with combine harvester and agricultural machine!
FOTMA can supply the best price and professional service!
FOTMA has good reputation with all world customers!
FOTMA is 12 year Gold Member at Made In China!
FOTMA is 13 year Gold Member at Alibaba!
The specification of the Chopper Sugarcane Combine Harvester FOTMA 4GQ-360
Model 4GQ-360
-----------------------------------------------------------
Matched power 360hp
-----------------------------------------------------------
Dimension: L*W*H(mm) 11500×2400×4100(11200×2400×5200)
-----------------------------------------------------------
Wheel base(mm) 1850
-----------------------------------------------------------
Min. Turing Radius(mm) 5000
-----------------------------------------------------------
Weight(kg) 12500
-----------------------------------------------------------
Row base(mm) 1800-2050
-----------------------------------------------------------
Harvester Rows 1
-----------------------------------------------------------
Engine Cummins 6LTAA8.9-C360
-----------------------------------------------------------
Cylinder 6 cylinders
-----------------------------------------------------------
Driving Power Hydraulic Rear Wheel Drive
-----------------------------------------------------------
Working speed(km/h) 0-8
-----------------------------------------------------------
Walking speed(km/h) ≤18
-----------------------------------------------------------
Work efficiency 16-80T/h
-----------------------------------------------------------
Hydraulic oil tank capacity(L) 760
-----------------------------------------------------------
Fuel tank volume(L) 280
-----------------------------------------------------------
Cutting Height Quality Rate ≥90%
-----------------------------------------------------------
Damage Rate of Root ≤10%
Impurity Rate ≤7%
Total Loss Rate ≤5%
Fuel Consumption(L/ton) ≤1.5