NEW Orchard Air Blast Boom Sprayer 3MZ-600 for sale
ID:2401
Engineered and Manufactured by: Baudouin
International Certifications: EU, China, USA
Category: Sprayer


Popularity:

11775 view
---
NEW


Mileage Hrs/Kms: 0
Year of Manufacture: 2022
The price: P.O.A.
QTY Available:

20



NOTICE
Please don't copy or download any of these photos for posting on the Internet or for promotional use. Please send us a
personal message
if you would like to use them.
Description Orchard Air Blast Boom Sprayer 3MZ-600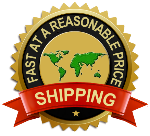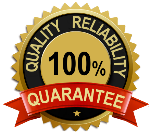 Are you still wasting time looking for Sprayer suppliers?
Do you still worry about product quality assurance?
Are you late in deciding to buy because of insufficient budget?
If you have these worries, stay and see.
NEW Orchard Air Blast Boom Sprayer 3MZ-600
Tank Capacity 600L
Matching power 35HP above
1. It is a 3-point mounted sprayer.
2. High spraying pressure, adjustable angle, wide working area, good penetrating, long distance, fast wind speed
3. Imported nozzles ensure uniform spraying.
4. Low energy consumption; ideal spraying effect.
3MZ series of orchard spraying machine is mainly used for orchards to control pests and diseases of foliar fertilization, vegetable and vegetable wrap, forestry pest control, field sowing spraying herbicides and urban greening and other spraying operations. The machine has the characteristics of uniform mist, high production efficiency, strong penetration intensity, small labor intensity, large liquid coverage, good adhesion and so on.
The specification of the Orchard Air Blast Boom Sprayer 3MZ-600
Model Air Blast Boom Sprayer 3MZ-600
-------------------------------------------
Tank Capacity 600L
-------------------------------------------
Level spray distance ≥10M
-------------------------------------------
Vertical spray distance 4.5M
-------------------------------------------
Working efficiency 0.6-1Ha/h
-------------------------------------------
Matching power 35HP above
-------------------------------------------
Sprayer Weight 215kgs