NEW JINMA 2404 Heavy-duty intelligent tractor for sale
ID:1790
Engineered and Manufactured by: Jinma Tractor
International Certifications: EU, China, USA
Category: Jinma Tractor


Popularity:

29293 view
---
NEW


Mileage Hrs/Kms: 0
Year of Manufacture: 2022
The price: P.O.A.
QTY Available:

3



NOTICE
Please don't copy or download any of these photos for posting on the Internet or for promotional use. Please send us a
personal message
if you would like to use them.
Description JINMA 2404 Heavy-duty intelligent tractor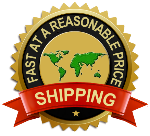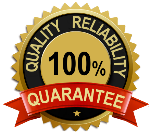 Are you still wasting time looking for Jinma Tractor suppliers?
Do you still worry about product quality assurance?
Are you late in deciding to buy because of insufficient budget?
If you have these worries, stay and see.
NEW Heavy-duty intelligent tractor JINMA 2404
Usage:Farm Tractor
Drive Wheel:4WD
Fuel:Diesel/GAS
Condition:New
Trademark:JINMA/HHJM/JM
Origin:Yancheng Jiangsu
Type:Wheel Tractor
Certification:CCC, EEC
Service Life:6-10 Years
Color:Red/ Customizable
Horse-Power:240HP
Heavy-duty intelligent tractor is a new series of products independently researched and developed after the establishment of the new company, which extends the maximum power of our companys tractor products to 260 horsepower.
It marks that our company has officially entered the research and development and production field of heavy-duty intelligent tractor.
The specification of the JINMA 2404 Heavy-duty intelligent tractor
Drive Type 4WD
--------------------------------------------------------
Overall Dimensions
--------------------------------------------------------
L×W×H(mm): 5640×2870(3770
--------------------------------------------------------
Double tires)×3570
--------------------------------------------------------
Wheel Track (mm)
--------------------------------------------------------
Front 1500-2400
--------------------------------------------------------
Rear 1700-2480
--------------------------------------------------------
Wheel Bass(mm) 2910
--------------------------------------------------------
Ground Clearance (mm) 530
--------------------------------------------------------
Rated Traction Force(N) 54000
--------------------------------------------------------
Construction Mass(kg) 8310(8970 Double tires)
--------------------------------------------------------
Min.Turning Radius(m) 5
--------------------------------------------------------
Theoretical Speed (km/h)
--------------------------------------------------------
Forward 0.29,0.41,0.52,0.64,0.79,0.98,0.62,0.87,1.10,1.35,
1.66,2.06,1.23,1.72,2.18,2.69,3.31,4.09,
2.3,3.2,4.1,5.0,6.2,7.7,4.8,6.8,8.6,
10.6,13.0,16.1,9.6,13.5,17.1,21.1,26.0,32.1;
--------------------------------------------------------
Reverse 0.45,0.62,0.79,0.97,1.20,1.48,3.5,4.89,6.18,7.62,9.38,11.67
--------------------------------------------------------
Theoretical Speed
--------------------------------------------------------
(With Shuttle) km/h)
--------------------------------------------------------
Forward 0.29,0.41,0.52,0.64,0.79,0.98,0.62,0.87,1.10,1.35,
1.66,2.06,1.23,1.72,2.18,2.69,3.31,4.09,2.3,3.2,4.1,
5.0,6.2,7.7,4.8,6.8,8.6,10.6,13.0,16.1,9.6,13.5,17.1,21.1,26.0,32.1;
--------------------------------------------------------
Reverse 0.30,0.42,0.53,0.67,0.82,1.00,0.66,0.90,
1.13,1.39,1.71,2.12,1.27,1.77,2.24,2.75,3.37,
4.19,2.4,3.3,4.2,5.2,6.4,7.9,5.0,7.0,8.8,10.9,13.4,
16.6,9.9,13.9,17.6,21.6,26.6,32.9
--------------------------------------------------------
Engine Specifications
--------------------------------------------------------
Model WP7G280E302 YM6K5LRF22/1770
--------------------------------------------------------
Type 6-cylinder, vertical, four-stroke, Common Rail
--------------------------------------------------------
Rated Power(kw/hp) 177(240)
--------------------------------------------------------
Rated Speed (rpm) 2200
--------------------------------------------------------
Bore×Stroke (mm) 108×136/114×135
--------------------------------------------------------
Total Displacement(L) 7.47/8.27
--------------------------------------------------------
Drive System
--------------------------------------------------------
Clutch Auxiliary hydraulic booster clutch system
--------------------------------------------------------
Gear Box Synchro Rev Control,Shuttle shift,creeper gear,36 forward/backward.
--------------------------------------------------------
Main Drive One pair of spiral bevel gear
--------------------------------------------------------
Differential open/close front and back differential mechanism, four Bevel gear
--------------------------------------------------------
Differential Lock multi-disk wet clutch, Electric-hydraulic control
--------------------------------------------------------
Final Transmission Planetary reduction gear
--------------------------------------------------------
Traveling Mechanism
--------------------------------------------------------
Tyre Front 420/85R28
--------------------------------------------------------
Rear 520/85R38
--------------------------------------------------------
Steering Gear Hydraulic steering
--------------------------------------------------------
Brake oil bath, Self-energizing disc type, mechanical compress, oil pressure support
--------------------------------------------------------
Working Device
--------------------------------------------------------
Hydraulic System Lifting Capacity at 610mm
--------------------------------------------------------
Behind Lift Point (N) 42.5
--------------------------------------------------------
3-Point Suspension back three-point type, choose quick hook device
--------------------------------------------------------
P.T.O
--------------------------------------------------------
Shaft Rotating
--------------------------------------------------------
Speed (rpm) 540/760,540/1000
--------------------------------------------------------
Spline Size 8-Φ48 Rectangular Spline