NEW YTO-LX904CS Half-track Tractor for sale
ID:1699
Engineered and Manufactured by: YTO
International Certifications: EU, China, USA
Category: 70-90hp Crawler Tractor


Popularity:

28448 view
---
NEW


Mileage Hrs/Kms: 0
Year of Manufacture: 2022
The price: P.O.A.
QTY Available:

10



NOTICE
Please don't copy or download any of these photos for posting on the Internet or for promotional use. Please send us a
personal message
if you would like to use them.
Description YTO-LX904CS Half-track Tractor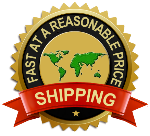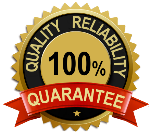 Are you still wasting time looking for 70-90hp Crawler Tractor suppliers?
Do you still worry about product quality assurance?
Are you late in deciding to buy because of insufficient budget?
If you have these worries, stay and see.
NEW YTO-LX904CS Half-track farm Tractor
Environment friendly, our YTO-LX904CS half-track tractor is equipped with the diesel engine manufactured on the basis of British technology, characterized by big torque, powerful overload capacity and low energy consumption. Besides, our product is quite popular with farmers by virtue of the following features.
1. The (3+1)×4 compound gearbox is consisted of multiple gears, resulting in wide applications on various kinds of soils.
2. The hydraulic steering system, independent oil-way, and multiple rotating speeds, can fully meet the requirement for different working conditions and farm implements.
3. Safe and reliable, our half-track tractor is provided with pedal-operated hydraulic brake and manually controlled braking system.
4. This agricultural half-track tractor can be installed with oil separator for powerful lifting force. Moreover, the forced soil penetrating device is optional, as well.
5. The pneumatic brake system and the 1/2/3 groups hydraulic output multiway valve are available according to the actual demand of the customer.
6. The heating system, air condition, and the audio system are selectable for cab of the agricultural vehicle. The comfortable driving will bring you high working efficiency.
7. The transfer box and rear track of the eco-friendly half track tractor is interchangeable with that of YTO-X904 series. So it can be used as a wheeled tractor.
The specification of the YTO-LX904CS Half-track Tractor
YTO-LX904CS half-track tractor
--------------------------------------------------------
Overall dimension (L×W×H) (mm) (without dozer blade) 4350×2400×2765
--------------------------------------------------------
Min. operating mass (kg) 4450
--------------------------------------------------------
Front wheel tread (mm) 1562-2000
--------------------------------------------------------
Rear track gauge (mm) 1720
--------------------------------------------------------
Wheelbase (mm) 2314
--------------------------------------------------------
Track shoe width (mm) 550
--------------------------------------------------------
Ground pressure (kPa) 30
--------------------------------------------------------
Ground contact length (mm) 1020
--------------------------------------------------------
Diesel engine
--------------------------------------------------------
Model LR4M5-23
--------------------------------------------------------
Type In-line, water cooled, four stroke
--------------------------------------------------------
Rated power and rotating speed (kW/rpm) 66.5/2300
--------------------------------------------------------
Gearbox
--------------------------------------------------------
Gear shift (F/R) 12/4
--------------------------------------------------------
Speed range (km/h) (F/R) 0.74-12.09/1.92-5.72
--------------------------------------------------------
Power of PTO shaft (kW) 55
--------------------------------------------------------
PTO rotating speed (r/min) 720 (optional), 540, 800, 1000, 540/1000, 540/720, 720/800
--------------------------------------------------------
Clutch Single disc, double acting
--------------------------------------------------------
Working device
--------------------------------------------------------
Suspension type Rear-mounted three-point suspension (type II)
--------------------------------------------------------
Plowing depth control method Force control, position control, integrated force and position control, floating control
--------------------------------------------------------
Lifting force (KN) 17
--------------------------------------------------------
Rated traction (KN) 19.8