NEW Fotma FM1204 Tractor 4WD for sale
ID:1694
Engineered and Manufactured by: Hubei Fotma Machinery
International Certifications: EU, China, USA
Category: Fotma Tractor


Popularity:

18229 view
---
NEW


Mileage Hrs/Kms: 0
Year of Manufacture: 2022
The price: P.O.A.
QTY Available:

10



NOTICE
Please don't copy or download any of these photos for posting on the Internet or for promotional use. Please send us a
personal message
if you would like to use them.
Description Fotma FM1204 Tractor 4WD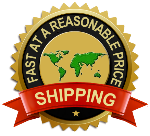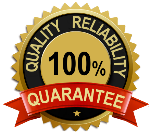 Are you still wasting time looking for Fotma Tractor suppliers?
Do you still worry about product quality assurance?
Are you late in deciding to buy because of insufficient budget?
If you have these worries, stay and see.
NEW Farm Fotma FM1204T Tractor 4WD
Fitted with YTO/Yuchai 4 cylinder diesel engine, 89KW,
hydraulic steering, F16+R8 creeper gear or F8+R8 shuttle
shift, JPV dual stage clutch, 3-point linkage, agri-tyres
11.2-24/16.9-34, dual speed PTO shaft 540/1000rpm
MAIN FEATURES:
1. Adopting YTO famous brand diesel engine, good reliability, large torque reserve, low fuel consumption,
high economic benefits;
2. Adopting 12 inch double clutch, high transfer ability, reliable effect, operation more comfortable;
3. Gear box 16 forward gears, 8 reverse gears, gear are reasonable, high working efficiency;
4. Adopt independent power output device, steady transmission, large bearing capacity;
5. Using independent oil hydraulic steering system operation, flexible operation, reliable energy saving;
6. Using disc brakes, large braking torque, good braking effecting;
7. Using forced type lifter, reliable use, convenient maintenance;
8. Final drive adopts planetary reduction structure, compact structure, large reduction ratio;
9. New streamlined appearance, greaceful, fashion;
Loading 2 units in a 40HC container
Terms of Payment By T/T 30% in advance, 70% before shipment
Delivery Time In about 40 days after deposit
Warranty terms 12 months since arrival at destination port
OPTIONS
Front Ballast(242kg)
Rear Ballast( one layer, 480kg)
Cabin with heater
Luxury cabin with A/C
Hydraulic output with valve
ROPS & Canopy
Swing bar
13.6-24 front tire
18.4-30 rear tire
The specification of the Fotma FM1204 Tractor 4WD

Engine model LR6B5-23
-----------------------------------------------------------
Engine type In-line plunger, 4P110
-----------------------------------------------------------
Engine power 89KW
-----------------------------------------------------------
Displacement(L) 4.837
-----------------------------------------------------------
Capacity of fuel tank(L) 150
-----------------------------------------------------------
Rated speed (r/min) 2300
-----------------------------------------------------------
Cylinder·Bore·Stroke 108×132
-----------------------------------------------------------
Compression ratio 17.5:1
-----------------------------------------------------------
Fuel tank capacity(L) 150
Fuel tank working pressure 10kPa
-----------------------------------------------------------
Injector tip type and model Multi-hole, KBEL-P023
-----------------------------------------------------------
Intercooler type After cool
-----------------------------------------------------------
Air cleaner type and model Oil bath, F5/6L912A11
Starter model QDJ1408GM
-----------------------------------------------------------
Cooling system type Water cooling
-----------------------------------------------------------
Transmission
-----------------------------------------------------------
Clutch Dry, dual-stage type
PTO Speed(rpm) 760/1000
Gearshift 4×(2+1)×2 combined/16F+8R(optional)
Differential type(front/rear) Close, 2 planetary gear / 4 planet bevel gear
Central transmission type(front/rear) Helical bevel gear/ Helical bevel gear
Final transmission type ( front/rear) Planetary/ Planetary
-----------------------------------------------------------
Working device
-----------------------------------------------------------
Hydraulic suspension system form Split type
Suspension system type Rear mounted three-point linkage
Suspension category Category 2
Adjusting way Position adjust, force adjust
Hydraulic pump type and model Hydraulic pump、CBN-E320
Hydraulic output device 2 sets hydraulic valve
Opening pressure of system safety valve 17~18MPa
-----------------------------------------------------------
PTO type Rear mounted, independent
PTO spline no. 8
Outer dia.of PTO spline 38mm
Max.lifting force 21.4kN
-----------------------------------------------------------
Driving system
-----------------------------------------------------------
Frame type Frame type
Tire model( front/rear) 11.2-24/16.9-34
Tire pressure( front/rear) 118~137/118~137kPa
Rim material 08AL
Steering, brake system
Steering system form Full hydraulic
Steering cylinder type Cycloid rotary valve type
Brake system form Wet, disk, hydrostatic operate
-----------------------------------------------------------
Muffler
Dimension(L×W×Thickness or Dia. X L) φ130×570mm
Weight 7.2kg
-----------------------------------------------------------
Technical parameter
-----------------------------------------------------------
Dimension LxWxH (mm) 4593×2240×2810
-----------------------------------------------------------
Wheel base(mm) 2195
-----------------------------------------------------------
Track( front/rear) 1610(ex-factory)、1710、1810、1910/
1720、1810(ex-factory)、1920、2010
-----------------------------------------------------------
Adjusting way of track( front tire/rear tire) Level-adjustable/ Level-adjustable
-----------------------------------------------------------
Minimum ground clearance 379mm(bottom of front axle)
-----------------------------------------------------------
Min.Work weight 4050kgs
-----------------------------------------------------------
Weight of front/rear axle 1650/2400kgs
-----------------------------------------------------------
Max.ballast weight( front/rear) 231/500kgs
-----------------------------------------------------------
Gears( forward/reverse) 16/8/0
-----------------------------------------------------------
Theoretical speed of gears (km/h)
-----------------------------------------------------------
Forward 1.31、1.75、2.29、4.45、2.16、2.89、3.77、 7.35、5.60、7.50、9.79、9.25、12.38、16.17、 19.08、31.50
-----------------------------------------------------------
Reverse 2.0、2.7、3.5、6.8、8.6、11.5、15.0、29.3
-----------------------------------------------------------
Connecting way of engine and transmission box Direct
-----------------------------------------------------------
Power of PTO Electric start
-----------------------------------------------------------
Rear tyre 79.30kw
-----------------------------------------------------------
Max. traction force 21.70kN
-----------------------------------------------------------
ROPS Two-column
-----------------------------------------------------------
Headlight 45-1254
-----------------------------------------------------------
Cabin 800.46.010
-----------------------------------------------------------