NEW Foton TA754 wheeled Tractor for sale
ID:1685
Engineered and Manufactured by: Foton
International Certifications: EU, China, USA
Category: Foton Tractor


Popularity:

28018 view
---
NEW


Mileage Hrs/Kms: 0
Year of Manufacture: 2022
The price: P.O.A.
QTY Available:

25



NOTICE
Please don't copy or download any of these photos for posting on the Internet or for promotional use. Please send us a
personal message
if you would like to use them.
Description Foton TA754 wheeled Tractor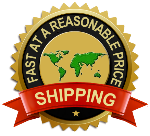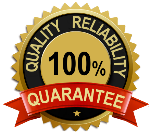 Are you still wasting time looking for Foton Tractor suppliers?
Do you still worry about product quality assurance?
Are you late in deciding to buy because of insufficient budget?
If you have these worries, stay and see.
NEW Foton TA754 wheeled Tractor 4WD 75HP
1. 8+2 gear transmission, optional 16+4 crawling gear, and the strengthened chassis can provide a reliable strength and a reasonable velocity configuration, and can meet the various operating needs;
2. U.S. ACTUANT combination instruments are optional;
3. Germany STABILUS hood gas spring has a high reliability (second-generation hood);
4. EC, EPA and GOST certification models are available.
The specification of the Foton TA754 wheeled Tractor
Drive type 4*4
--------------------------------------------------------
Overall dimension(L * W * H) 4200*1910*2760
--------------------------------------------------------
Wheelbase (mm) 2236
--------------------------------------------------------
Track(front/rear) 1450/1430-1830
--------------------------------------------------------
Track(front/rear) regulating method non-adjustable /step
--------------------------------------------------------
Min.Ground clearance(mm) 335
--------------------------------------------------------
Min.operating weight (with cab)(kg) 3245
--------------------------------------------------------
Min.operating weight
--------------------------------------------------------
(without cab)(kg) 3030
--------------------------------------------------------
Counterweight (max)(front/rear) 240/540
--------------------------------------------------------
Gears(forward/reverse/creeper) 8+2/16+4
--------------------------------------------------------
Theoretical speed of each gear(forward/reverse) 3.06-31.47/3.61-37.2;0.69-8.75/0.78-3.47
--------------------------------------------------------
Engine
--------------------------------------------------------
Brand Lovol Power
--------------------------------------------------------
Engine type In-line, four-stroke
--------------------------------------------------------
Intake mode Natural intake
--------------------------------------------------------
Cylinders Number 4
--------------------------------------------------------
Bore 100
--------------------------------------------------------
Stroke 127
--------------------------------------------------------
Displacement(L) 4
--------------------------------------------------------
Engine rated power kW@rpm 55
--------------------------------------------------------
Rated speed 2200
--------------------------------------------------------
Type of air cleaner Dry or wet type
--------------------------------------------------------
Type of cooling system Forced water-cooled
--------------------------------------------------------
Max. Torque@ revolving speed (rpm) 320@1400~1600
--------------------------------------------------------
Specific fuel consumption at rated conditions (g/kW.h) ≤248
--------------------------------------------------------
Fuel tank capacity (L) 78
--------------------------------------------------------
Steering brake system
--------------------------------------------------------
Type of steering system Hydraulic
--------------------------------------------------------
Type of steering gear Cycloid orbitrol steering gear
--------------------------------------------------------
Type of braking system Dry type or disc type
--------------------------------------------------------
Transmission system
--------------------------------------------------------
Clutch type Dry/double action
--------------------------------------------------------
Gearbox type Two-axis mechanical gearbox
--------------------------------------------------------
Gearbox shift mode Shift sleeve
--------------------------------------------------------
Type of central transmission Spiral bevel gear type
--------------------------------------------------------
Final transmission mode (front/rear) External gearing or built-in type
--------------------------------------------------------
Walking system
--------------------------------------------------------
Frame type Frameless
--------------------------------------------------------
Tire Model (front/rear) 8.3-24/14.9-30
--------------------------------------------------------
Working system
--------------------------------------------------------
Type of hydraulic suspension system Open-center, semi-separated or separated type
--------------------------------------------------------
Type of linkage Three point rear linkage
--------------------------------------------------------
Linkage classes ClassⅠ/Ⅱ
--------------------------------------------------------
Lift capacity(610mm point))(kN) Ordinary Riser≥15;Forced Riser≥20
--------------------------------------------------------
Regulating mode Semi-separated lifter: force and position combination control;
--------------------------------------------------------
separated lifter:depth control and floating control
--------------------------------------------------------
Type of PTO shaft Rear semi-detached/rear detached type
--------------------------------------------------------
The number of PTO shaft splines 6 splines/8splines
--------------------------------------------------------
Outer diameter of PTO shaft spline φ35/φ38
--------------------------------------------------------
PTO shaft speed 540/1000 or 540/760
--------------------------------------------------------
Hydraulic system
--------------------------------------------------------
Hydraulic output flow (L/min) 30