NEW Skid Steer Lawn Mower HW-5 for sale
ID:1599
Engineered and Manufactured by: Shandong Hengwang Group
International Certifications: EU, China, USA
Category: Lawn mower


Popularity:

23176 view
---
NEW


Mileage Hrs/Kms: 0
Year of Manufacture: 2022
The price: P.O.A.
QTY Available:

30



NOTICE
Please don't copy or download any of these photos for posting on the Internet or for promotional use. Please send us a
personal message
if you would like to use them.
Description Skid Steer Lawn Mower HW-5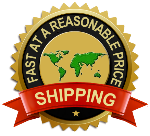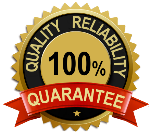 Are you still wasting time looking for Lawn mower suppliers?
Do you still worry about product quality assurance?
Are you late in deciding to buy because of insufficient budget?
If you have these worries, stay and see.
NEW HW-5 Skid Steer Lawn Mower
Cutting width: 550mm
Weight:128kg
Engine: 7.5Hp
The remote control lawn mower is a remote control intelligent agricultural and forestry equipment, with low energy consumption and free walking on the hillside. Suitable for forestry, grassland, roads, dams, agriculture, forestry, orchards, vegetables, greenhouses, farms, ecological gardens, etc.

Main Features of the Lawn Mower:
1. High efficiency: Generally, each lawn mower can cut more than 8×667m2 per day, and its efficiency is 16 times that of manual weeding (0.5×667m2 per day).
2. Good benefit: Due to the fast rotation of the lawn mower, the cutting effect on the orchard weeds is good, especially for the weeds with high tenderness. Generally, weeding 3 times a year can basically meet the weeding requirements.
3. Conservation of water and soil: artificial hoe for weeding, because the topsoil is loosened while weeding, it will often cause a certain amount of water and soil loss. Manual weeding on the sill will cause more serious water and soil loss. The use of lawn mowers to weed, because only the above-ground part of the weeds is cut, it has almost no effect on the soil surface, and the soil-fixing effect of the grass roots is extremely beneficial to soil and water conservation.
4. Environmental protection and energy saving: Use lawn mowers to weed, wait until weeds have grown to a certain height, and cut a large amount of weeds can cover the orchard, and can be used as organic fertilizer for the orchard, which will not pollute the environment and increase soil fertility.
5. Suitable to waste paper carton box waste corrugated paper cardboard,plastic,film other solid plastic industry

All machines have passed the EU CE, France TUV, ISO quality certification.

Don not worry about shipping, well choose the nearest shipping place to ship at the shortest time.

We offer you the manufacturers price, which may be the most cost-effective.
The specification of the Skid Steer Lawn Mower HW-5
Scope of application Orchard, garden lawn, wasteland weeds,
embankment slopes, etc.
----------------------------------
Machine size 1150*870*640mm
----------------------------------
Packing size 1220*940*820mm
----------------------------------
Machine weight 128kg
----------------------------------
Cutting width 550mm
----------------------------------
Adjustable height 20-190mm
----------------------------------
Cutting height 30-200mm
----------------------------------
Walking speed 0-4.7km/h
----------------------------------
Working slope 45°
----------------------------------
Minimum ground clearance 20mm
----------------------------------
Operation mode emote control walking,
remote control cutter head lifting
----------------------------------
Walking mode wheel walking
----------------------------------
Engine Loncin 196CC 7.5hp, optional
----------------------------------
Engine Yamaha MA190 7.5hp, optional