NEW Baler machine 20t -150t for sale
ID:1596
Engineered and Manufactured by: Shandong Hengwang Group
International Certifications: EU, China, USA
Category: Baler machine


Popularity:

11809 view
---
NEW


Mileage Hrs/Kms: 0
Year of Manufacture: 2022
The price: P.O.A.
QTY Available:

15



NOTICE
Please don't copy or download any of these photos for posting on the Internet or for promotional use. Please send us a
personal message
if you would like to use them.
Description Baler machine 20t -150t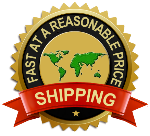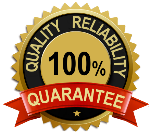 Are you still wasting time looking for Baler machine suppliers?
Do you still worry about product quality assurance?
Are you late in deciding to buy because of insufficient budget?
If you have these worries, stay and see.
NEW 20t Baler machine. We can offer new 12 models for you.
Hydraulic pressure: from 20t to 150 ton
Force 20 to 150 ton
Electric power:7.5kw to 18.5kw
(1) This packing machine mainly is used for baling cartons, cotton yarn, plastic, wood, etc. It is designed as vertical structure, hydraulic transmission, electrical control and manual binding.
(2) Usually the pressure force of this series is from 10 ton KN to 150 ton KN, the efficiency is 4 ~ 6 pieces per hour. The weight of each piece is from 30 Kg to 300 Kg according to the material.
(3) Also, we can produce the machine according to the requirement from customer.
a.Adopting a hydraulic drive mechanism, Use less energy, with huge operating energy
b.Electric button control, it can reaches manual adjusting and semi automatic control
c. Independent feeding opening with automatic pulling out installation, to reduce labor force.
d.It can be made according to the demands of customers

All machines have passed the EU CE, France TUV, ISO quality certification.

Don not worry about shipping, well choose the nearest shipping place to ship at the shortest time.

We offer you the manufacturers price, which may be the most cost-effective.
The specification of the Baler machine 20t -150t
Model HW10
Force 10 Ton
Bale size 600*400 mm
Bale weight 30-50 KG
Efficiency 4-6 bale/hour
Power (KW)2.2
Machine weight 1000KG
Size (mm) 900*650*2100
---------------------------------
Model HW20
Force 20 Ton
Bale size 800*600 mm
Bale weight 80-100 KG
Efficiency 4-6 bale/hour
Power (KW)4
Machine weight 1100KG
Size (mm) 1000*750*2750
------------------------
Model HW30
Force 30 Ton
Bale size 800*600 mm
Bale weight 100-130 KG
Efficiency 4-6 bale/hour
Power (KW)5.5
Machine weight 1300KG
Size (mm) 1000*750*2750
------------------------
Model HW30
Force 30 Ton
Bale size 1100*700 mm
Bale weight 130-150KG
Efficiency 4-6 bale/hour
Power (KW)5.5
Machine weight 1700KG
Size (mm) 1350*850*3200
------------------------
Model HW40
Force 40 Ton
Bale size 1100*700 mm
Bale weight 180-200KG
Efficiency 4-6 bale/hour
Power (KW)7.5
Machine weight 1800KG
Size (mm) 1350*850*3200
------------------------
Model HW40
Force 40 Ton
Bale size 1200*780 mm
Bale weight 200-240KG
Efficiency 4-6 bale/hour
Power (KW)7.5
Machine weight 2050KG
Size (mm) 1600*1050*3300
------------------------
Model HW50
Force 50 Ton
Bale size 1200*800 mm
Bale weight 320-350KG
Efficiency 4-6 bale/hour
Power (KW)7.5 or 11
Machine weight 2600KG
Size (mm) 1600*1050*3300
------------------------
Model HW60
Force 60 Ton
Bale size 1200*800 mm
Bale weight 380-420KG
Efficiency 4-6 bale/hour
Power (KW)11 or 15
Machine weight 2900KG
Size (mm) 1600*1050*3300
------------------------
Model HW80
Force 80 TON
Bale size 1200*800 mm
Bale weight 450-480KG
Efficiency 4-6 bale/hour
Power (KW)15
Machine weight 3300KG
Size (mm) 1600*1050*3300
---------------------------------
Model HW100
Force 100 TON
Bale size 1200*800 mm
Bale weight 500-550KG
Efficiency 4-6 bale/hour
Power (KW)15
Machine weight 3700KG
Size (mm) 1600*1050*3300
---------------------------------
Model HW120
Force 120 TON
Bale size 1500*1000 mm
Bale weight 650-700KG
Efficiency 4-6 bale/hour
Power (KW)15 or 18.5
Machine weight 4300KG
Size (mm) 2100*1550*3300
---------------------------------
Model HW150
Force 150 TON
Bale size 1500*1000 mm
Bale weight 850-900KG
Efficiency 4-6 bale/hour
Power (KW)18.5
Machine weight 5100KG
Size (mm) 2100*1550*3300