NEW ZL918 Wheeled Loader for sale
ID:1383
Engineered and Manufactured by: Shandong Hengwang Group
International Certifications: EU, China, USA
Category: Wheel loaders


Popularity:

26521 view
---
NEW


Mileage Hrs/Kms: 0
Year of Manufacture: 2022
The price: P.O.A.
QTY Available:

15



NOTICE
Please don't copy or download any of these photos for posting on the Internet or for promotional use. Please send us a
personal message
if you would like to use them.
Description ZL918 Wheeled Loader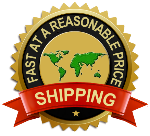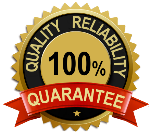 Are you still wasting time looking for Wheel loaders suppliers?
Do you still worry about product quality assurance?
Are you late in deciding to buy because of insufficient budget?
If you have these worries, stay and see.
New ZL918 Wheeled Loader
Rated Load: 800Kg
Bucket Capacity: 0.5cbm
Engine model Quandongchai 490 diesel
Rated Power: 38Kw
1. Large rising power, High level unloading, automatic leveling, and the working device has a short action time, which improves the efficiency of the whole machine.
2. Air-over-oil assist brake system, caliper disc brake.
3. Split type hydraulic torque converter, not easy to high temperature, easy maintenance.
4. The forward-leaning front frame has long unloading distance and large lifting weight. Electronic flameout, automatic power off, no switch.
5. The pilot valve is hydraulically operated, and air conditioning is optional.

All machines have passed the EU CE, France TUV, ISO quality certification.

Don not worry about shipping, well choose the nearest shipping place to ship at the shortest time.

We offer you the manufacturers price, which may be the most cost-effective.
The specification of the ZL918 Wheeled Loader
Model ZL918
Rated load (Ton) 0.8
Engine model Quandongchai 490
Rated power (Kw) 38

Max. discharging height (mm) 2400
Max.lifting height(mm) 2800
Bucket width (mm) 1300
Rated bucket capacity (m³) 0.5
Tyre model 750-16
Overall dimension (mm) 4430*1300*2200
Brake system Oil brake