NEW KAT 1804F Farm Tractor 4WD for sale
ID:1236
Engineered and Manufactured by: Hubei Fotma Machinery
International Certifications: EU, China, USA
Category: Fotma Tractor


Popularity:

38949 view
---
NEW


Mileage Hrs/Kms: 0
Year of Manufacture: 2022
The price: P.O.A.
QTY Available:

30



NOTICE
Please don't copy or download any of these photos for posting on the Internet or for promotional use. Please send us a
personal message
if you would like to use them.
Description KAT 1804F Farm Tractor 4WD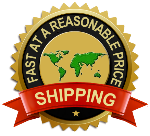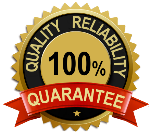 Are you still wasting time looking for Fotma Tractor suppliers?
Do you still worry about product quality assurance?
Are you late in deciding to buy because of insufficient budget?
If you have these worries, stay and see.
NEW KAT 180HP Farm & Agricultural Tractor 4WD
Specification Oecd, ISO
Certification: ISO
Drive Wheel: 4WD
Emission Standard: National Standard
Fuel: Gas / Diesel
Wheel Base(mm) 3080
Color Red
Track(Front Wheel)(mm) 1928-2240
Track(Rear Wheel)(mm) 1952-2568
Min. Ground Clearance(mm) 450
Min. Running Weight(Kg) 8200
Front Counter Weight(Kg) 500
Rated Traction Force(Kn) 40
Max. Pull-Down Piston Pull(Kn) 40
Production Capacity 10000 PCS/Year
As one of the leading Chinese agricultural machinery brand, Kat tractors cover 100~4400 horsepower wheeled tractors as well as their farm implements. In addition, It provides complete sets of equipment which are used for plowing, seeding, harvesting and field management. Its marketing and service networks cover various places of China, and moreover, it has established factories, plants, field offices, sales and service agencies in Asia, Europe, Africa, North America, South America and Australia, etc.
Easy to add accessories
With integrated frame and independent expandable PTO may easily add such accessories as loading, excavation, bulldozing, well digging, and lifting etc. to expand functions of tractor and increase utilization rate of tractor.
Easy to utilize matured technology
Adoption of matured technology in loading truck, engineering machinery, and other industry may directly be made for product components. For example, application of such technologies as caliper disc brake, wet clutch, synchronizer, fuel and gas booster etc may accelerate to upgrade technology of large-power tractor products relying on developing advantages in the other industries.
Easy to expand portfolio of product
Adoption of matured products from loading truck, engineering machinery, and agricultural machinery are made for the components. For each type of product, different series of specification have been designed. Optimized portfolios of these series of components have formed products with different power ranges, which may greatly reduce developing cycle of products. Over four years, eight models with more than 30 variants have totally been developed by 110-280 HP in successively, where mass production has been made for six models.
Easy to meet user requirement of individualization
Adjustment of speed ratio of transfer box may have different speed with different shifts to meet agricultural requirements of refinement in different areas. Adjustment of speed ratio of final transfer box may meet the requirements of downstream output rpm against different countries. The tractors may be customized according to users requirements against functional modules.
Easy to organize mass production
Adoption of general components has been made for modularized structures to fully utilize social resources and professionalized production and manufacturing platform in C. Large-scale fixed assets is unnecessarily invested to produce wheel type of large tractor with high power in mass production, which may change traditional production organization method of tractor and solve current production bottleneck for production of large traditional tractor.
Easy to Service
All possible defects can easily be found and easy maintenance may be made due to modularized structure.
Why choose FOTMA?
FOTMA is the leading and professional supplier in China for rice & wheat mini combine harvester!
FOTMA has over than 16 years experience with combine harvester and agricultural machine!
FOTMA can supply the best price and professional service!
FOTMA has good reputation with all world customers!
FOTMA is 12 year Gold Member at Made In China!
FOTMA is 13 year Gold Member at Alibaba!
The specification of the KAT 1804F Farm Tractor 4WD
Engine Power/speed kW/r/min 132(180)/2200
-----------------------------------------------------------
Specific Fuel Consumption g/kw.h ≤220
-----------------------------------------------------------
Drive Type 4×4
-----------------------------------------------------------
Dimension(Length/Width/Height) mm 5990/2580(dual3510)/ 3300
-----------------------------------------------------------
Wheel Base mm 3080
-----------------------------------------------------------
Track(Front wheel) mm 1928-2240
Track(Rear wheel) mm 1952-2568
Min. Ground Clearance mm 450
Min.running weight kg 8200
Front counter weight kg 500
Rated Traction Force kN 40
-----------------------------------------------------------
No. of gear 24F+8R
-----------------------------------------------------------
Forward Gear Speed km/h 2-36
-----------------------------------------------------------
Reverse Gear Speed km/h 2-19
-----------------------------------------------------------
Tyre Model Front Tires 16.9-28
-----------------------------------------------------------
Rear Tires 20.8-38
-----------------------------------------------------------
Power-output shaft Type / Rear position or independent
-----------------------------------------------------------
power-output shaft Rated Speed r/min 540/1000
-----------------------------------------------------------
Max. Pull-down piston pull kN 40