NEW Shantui DH16-K2 XL crawler Bulldozer for sale
ID:1221
Engineered and Manufactured by: Shantui
International Certifications: EU, China, USA
Category: Bulldozer


Popularity:

40128 view
---
NEW


Mileage Hrs/Kms: 0
Year of Manufacture: 2023
The price: P.O.A.
QTY Available:

7



NOTICE
Please don't copy or download any of these photos for posting on the Internet or for promotional use. Please send us a
personal message
if you would like to use them.
Description Shantui DH16-K2 XL crawler Bulldozer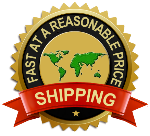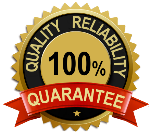 Are you still wasting time looking for Bulldozer suppliers?
Do you still worry about product quality assurance?
Are you late in deciding to buy because of insufficient budget?
If you have these worries, stay and see.
Brand New Shantui DH16-K2 XL (Extended version) Tracked Bulldozer
OVERALL WEIGHT 17635kg/18800kg
Color Yellow
Warranty 2 Year

Main features of the Shantui SD16F Forest crawler Bulldozer:


Certification: CE

Specification EEC EPA

Engine USA EPA TIER 4 FINAL/EU Stage IV
142kW/2100rpm , US EPA Tier 4 final/EU Stage Ⅳ emission regulation.

Gradeability 30

BLADE TYPE: VPAT-Blade

Ripper: 3-shank ripper

Blade Width Straight Tilt Blade 3725 * 1315

Dozing Capacity Straight Tilt Blade 6.4

Climate Adaptability -30 to 40 Degree

Other Condition Adaptability Water Land, Normal Land, Desert Land, swamp

The installed N67 electronic control engine conforms to the EPA Tier4 final/EU Stage IV emission regulation, featuring stronger power and higher energy-saving and environmental-friendliness. The after-treatment system adopts FPTs unique HI-eSCR technology, requiring no external EGR. The 600h oil maintenance interval reduces the maintenance costs.
The Shantuis innovative hydrostatic drive optimization technology is applied to achieve higher efficiency and energy-saving. The multiple operating modes are at the users choice depending on the load of actual working condition to realize the reasonable match among power, efficiency, and energy consumption.
Standard mode - It can provide strong power performance and excellent operating control performance for the operator.
Power mode - It can provide stronger power performance to meet your higher needs for heavy-load condition.
Economic mode - Under medium-load/light-load condition, it can run the engine at relatively low speed to thus remarkably reduce the fuel consumption. Meanwhile, in event of power need, it can quickly increase the speed to save the fuel by 5%~20%. The specific condition depends on the application condition.
The air suction type temperature controlled fan incorporates the reverse self-cleaning function, featuring high efficiency and energy-saving.

Power System
- The installed WP12/QSNT-C235 electronically controlled engine conforms to the China-III non-road machinery emission regulation, featuring strong power, high efficiency and energy-saving, and low maintenance cost.
- The rated power reaches 175kW, featuring high torque reserve coefficient.
- The radially sealed intake system is applied to effectively prolong the engine life.

Drive system
- The double-module (Function and safety) controller architecture verifies with each other to achieve higher safety and reliability.
- The multiple functions, including multiple steering modes, hydraulic oil low temperature control, automatic low idling, fan reversing, and seat safety switch, are provided to achieve higher intelligence, higher efficiency, and higher safety of the machine.
- The malfunction self-diagnosis function is provided to accurately indicate the malfunction cause and orientation and shorten the downtime.
- The service software with distinct access hierarchy features high simpleness and practicability and easy learning and understanding.
- The GPS automatic leveling systems, including Trimble, Topcon, Leica, and Moba, can be installed to meet the user needs under precision leveling condition and improve the efficiency.
Driving/Riding Environment
- The hexahedral cab provides super-large interior space and broad vision and the ROPS/FOPS can be installed depending on specific needs to ensure high safety and reliability.
- The electronic control hand and foot accelerators guarantee more accurate and comfortable operations.
- The intelligent display and control terminal and the A/C and heating system are installed to provide more abundant personalized driving/riding experience and enable you to understand system status at any time, featuring high intelligence and convenience.

Driving/Riding Environment
- The standard A/C and heating system, the intelligent display and control terminal with integrated instruments, cigarette lighter, USB charging port, radio, and fire extinguisher are installed to provide more abundant personalized driving/riding experience.
- The integrated large color LCD display and control terminal integrates the instruments to ensure easy and simple understanding, the multiple languages are provided for you to understand the system status at any time, and the multiple mode settings are provided, featuring high intelligence and convenience.
- The optional reversing camera system can display the vision behind the vehicle to ensure the reversing safety.
- The safety passageway system and the reasonably arranged safety handrails and anti-skid footplates for whole vehicle guarantee the driver's safety.

Working adaptability
- The machine adopts double-circuit electronically controlled hydrostatic drive system to ensure good load self-adaptability, loaded and in-situ steering capability, stepless speed regulation, and high flexibility and efficiency and realize outstanding construction performance in narrow sites.
- The chassis system features long ground length, high ground clearance, stable driving, and excellent trafficability. Depending on the specific working condition, the environmental sanitation blade, ripper, and winch can be installed to achieve high operating capability. The standard LED working lamps of higher illumination intensity improve the illumination capability during nighttime operations to achieve higher safety and reliability.

Operating performance
The traveling is operated by single electronic control joystick and the working device is operated by single pilot joystick, featuring flexible, handy, and comfortable operations.

Easy maintenances
- The structural parts inherit the excellent quality of Shantuis mature products.
- The electric harnesses adopt seamless corrugated pipes and deconcentrators for branching, featuring high protection grade.
- The core electric and hydraulic parts adopt imported products, featuring stable and reliable quality and extremely high reliability.
- The modular structure design of the machine features easy disassembling and assembling, simple repairs, low failure rate, and easy maintenances.
Shantui bulldozers Parameter

DH16-K2 XL (Extended version)

DH16-K2 LGP(Low ground pressure version)
The specification of the Shantui DH16-K2 XL crawler Bulldozer
Gross power 142kw/190hp/2100rpm
-----------------------------------
Engine model and type FPT N67, EPA Tier 4 Final / EU Stage IV
Net power (kW/rpm) 140kw/187hp/2100rpm
Piston displacement 6.7L
Number of cylinder 6-104mmX132mm
Max.torque 850N.m
-----------------------------------
Fuel tank (L) 389
-----------------------------------
Driving performance
Forward speed (km/h) 0-10km/h
Reversing speed (km/h) 0-10km/h
-----------------------------------
Undercarriage System
Carrier rollers 2 each side
Track rollers 8 each side
-----------------------------------
Width of track shoes (mm) XL:560, LGP:810mm
Pitch (mm) 203mm
Center distance of track (mm) 2040
Ground length(mm) 3075
Ground pressure (kPa) 50 (With 560mm track shoes)/45.9
(With 610mm track shoes)
-----------------------------------
Working device
Blade type PAT(Power Angle Tilt) or called VPAT-blade
Blade width (mm) 3400
Blade height (mm) 1200
Max. Drop below ground (mm) 675
Max. Lift adjustment (mm) 1065
Blade tilt height (mm) 448
Turning angle 25°
-----------------------------------
Ripper (Optional)
Ripper type Three-shank ripper
Ripping depth (mm) 492
Ripper weight (kg) 1493kg
Ripper width (mm) 2082mm
-----------------------------------
Overall dimensions
Overall dimensions of machine (mm) 5800*3400*3180mm
Overall dimensions of machine (mm), With ripper 6488*3400*3180mm
-----------------------------------
Weight
Operating weight (Kg) 17635kg/38879lb (With drawbar)
Drawbar 17635kg
Ripper 19180kg
Winch 19710kg