NEW Dry desulfurization system for sale
ID:1208
Engineered and Manufactured by: HAITAI POWER
International Certifications: EU, China, USA
Category: Biogas Desulphurized System


Popularity:

9987 view
---
NEW


Mileage Hrs/Kms: 0
Year of Manufacture: 2022
The price: P.O.A.
QTY Available:

3



NOTICE
Please don't copy or download any of these photos for posting on the Internet or for promotional use. Please send us a
personal message
if you would like to use them.
Description Dry desulfurization system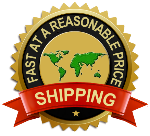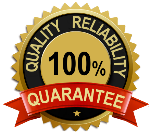 Are you still wasting time looking for Biogas Desulphurized System suppliers?
Do you still worry about product quality assurance?
Are you late in deciding to buy because of insufficient budget?
If you have these worries, stay and see.
NEW Dry desulfurization system
Dry desulfurization system is our company according to the users gas hydrogen sulfide (H2S)
requires the use of periodic and related data made by professional design standardization, the actual content
of gas desulfurization process, gas, tailored dimensions and internal structure, different types of gas,
hydrogen sulfide content in different gas desulfurization equipment, the size of different gas pressure design the different, different internal structure. The desulfurization system is suitable for the gas
with low hydrogen sulfide content, large processing capacity and high desulfurization precision,
especially for prolonging the service life of the methane utilization equipment.
Our company is a leading China Dry desulfurization manufacturer, supplier and exporter. Adhering to the pursuit of perfect quality of products, so that our Dry desulfurization have been satisfied by many customers. Extreme design, quality raw materials, high performance and competitive price are what every customer wants, and that's also what we can offer you. Of course, also essential is our perfect after-sales service. If you are interested in our Dry desulfurization services, you can consult us now, we will reply to you in time!
ALL OUR SYSTEMS FOR BIOGAS
1.
BIOMASS GASIFIER SYSTEM
2.
BIOGAS DESULPHURIZED SYSTEM ON SKID
3.
DRY DESULFURIZATION SYSTEM
4.
BIOGAS PRETREATMENT SYSTEM
5.
20FT CONTAINER ANAEROBIC FERMENTATION EQUIPMENT