NEW Site Dumper TOPMAC SD15-11D for sale
ID:1194
Engineered and Manufactured by: JURONG TOPMAC MACHINERY
International Certifications: EU, China, USA
Category: Mini Dump Truck


Popularity:

26694 view
---
NEW


Mileage Hrs/Kms: 0
Year of Manufacture: 2022
The price: P.O.A.
QTY Available:

50



NOTICE
Please don't copy or download any of these photos for posting on the Internet or for promotional use. Please send us a
personal message
if you would like to use them.
Description Site Dumper TOPMAC SD15-11D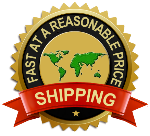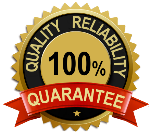 Are you still wasting time looking for Mini Dump Truck suppliers?
Do you still worry about product quality assurance?
Are you late in deciding to buy because of insufficient budget?
If you have these worries, stay and see.
New Articulated Site Dumper TOPMAC SD15-11D
Payload(kg)1500
Capacity of bucket(m3) 0.75
Engine power 113.2kw/2200rpm
Specification ISO/SONCAP/SGS/BV/FORM E
Comprising of a wide range of different models across 3 weight categories between one and three tonnes, the new range of TOPMAC site dumpers has been designed with a great deal of innovation and expertise. In fact, these machines are built to meet your exact needs: youll be able to tailor your perfect machine by selecting from a range of operating weights, tipping configurations, engine, transmissions and more.
Add to that comfort, safety, serviceability and ease-of-use, and you can see that
the TOPMAC SD15-11D site dumper will maximise productivity on any job.
Heavy duty damage-resistant articulated chassis and skips help your machine to withstand everything.
The latest range is a comprehensive collection of machines designed to offer industry-leading levels of safety. Compliant with all rules and regulations these dumpers are packed with innovative safety features.
Manufactured by TOPMACs for all dumpers are provided one-year warranty and all spare parts.
Export/ Loading Plan
1×20GP container 2 Unit
1×20GP SKD container Package 6 unit
FOB NANJING PORT, JIANGSU CHINA
The specification of the Site Dumper TOPMAC SD15-11D
Model TOPMAC SD15-11D
Payload(kg) 1500
Capacity of bucket(m3) 0.75

Drive type 4×2
Max.speed(km/h) 2 22
Grade ability(%) 21
Min.turning radius(m) <4
Min ground clearance(mm) >205
Tyres front wheel(mm) 5.00-15
Tyres rear wheel(mm) 7.50-16

Gear box Four forward and One Rear Reverse Speed
Wheel System Hydraulic
Clutch Constant-contact,single-disc,dry clutch
Wheel System Hydraulic
Tipping system Hydraulic
Electric starting Yes

Engine model Changfa CF1100NM
Type Horizontal, single- cylinder,water cooled, four- stroke
12 hours rated power 113.2kw/2200rpm

Overall size(mm) 29-0×1600×2100 (mm)
Weight(kg) 1250