NEW Cutting and Raking Machine 9GBL for sale
ID:1143
Engineered and Manufactured by: Hubei Fotma Machinery
International Certifications: EU, China, USA
Category: Hay Equipment


Popularity:

19388 view
---
NEW


Mileage Hrs/Kms: 0
Year of Manufacture: 2022
The price: P.O.A.
QTY Available:

100



NOTICE
Please don't copy or download any of these photos for posting on the Internet or for promotional use. Please send us a
personal message
if you would like to use them.
Description Cutting and Raking Machine 9GBL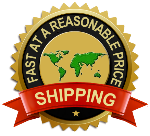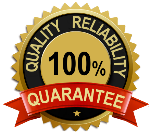 Are you still wasting time looking for Hay Equipment suppliers?
Do you still worry about product quality assurance?
Are you late in deciding to buy because of insufficient budget?
If you have these worries, stay and see.
NEW Cutting and Raking Machine FOTMA 9GBL
Brand:FOTMA
1. Drive the cutter blade mow grass simultaneously;
2. Rake the grass together.
Model 9GBL series cutting and raking machine take advantage of the offset crank link mechanism
to drive the cutter blade mow grass simultaneously and the raking mechanism rake the grass together.
And the machine is adequate for cutting the natural and planted grasses in ranch, mountain and hilly area.
Why choose Brand FOTMA?
FOTMA is the leading and professional supplier in China for rice & wheat mini combine harvester!
FOTMA has over than 16 years experience with combine harvester and agricultural machine!
FOTMA can supply the best price and professional service!
FOTMA has good reputation with all world customers!
FOTMA is 12 year Gold Member at Made In China!
FOTMA is 13 year Gold Member at Alibaba!
The specification of the Cutting and Raking Machine 9GBL
Model unit 9GBL-1.4
Working width m 1400 1
Working depth mm 50-80
PTO rotation speed r/min 540
PTO shaft spline
6 spline
Overall weight(N.W) kg 300
Matched power hp 12-20
Linkage - Trailed
The items selectable - Tipping single action oil cylinder, oil connection in 1/2' thread, or oil connection (M20*1.5;M18*1.5;M22*1.5),PTO transmission shaft in 8 spline
---
Model unit 9GBL-1.6
Working width m 1600
Working depth mm 50-80
PTO rotation speed r/min 540
PTO shaft spline
6 spline
Overall weight(N.W) kg 320
Matched power hp 15-20
Linkage - Trailed
The items selectable - Tipping single action oil cylinder, oil connection in 1/2' thread, or oil connection (M20*1.5;M18*1.5;M22*1.5),PTO transmission shaft in 8 spline
---
Model unit 9GBL-1.8
Working width m 1800
Working depth mm 50-80
PTO rotation speed r/min 540
PTO shaft spline
6 spline
Overall weight(N.W) kg 340
Matched power hp 20-30
Linkage - Trailed
The items selectable - Tipping single action oil cylinder, oil connection in 1/2' thread, or oil connection (M20*1.5;M18*1.5;M22*1.5),PTO transmission shaft in 8 spline
---
Model unit 9GBL-2.1
Working width m 2100
Working depth mm 50-80
PTO rotation speed r/min 540
PTO shaft spline
6 spline
Overall weight(N.W) kg 380
Matched power hp 20-30
Linkage - Trailed
The items selectable - Tipping single action oil cylinder, oil connection in 1/2' thread, or oil connection (M20*1.5;M18*1.5;M22*1.5),PTO transmission shaft in 8 spline
---