NEW Fotma FM704T Tractor 4WD for sale
ID:1126
Engineered and Manufactured by: Hubei Fotma Machinery
International Certifications: EU, China, USA
Category: Fotma Tractor


Popularity:

30665 view
---
NEW


Mileage Hrs/Kms: 0
Year of Manufacture: 2022
The price: P.O.A.
QTY Available:

50



NOTICE
Please don't copy or download any of these photos for posting on the Internet or for promotional use. Please send us a
personal message
if you would like to use them.
Description Fotma FM704T Tractor 4WD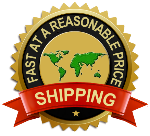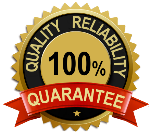 Are you still wasting time looking for Fotma Tractor suppliers?
Do you still worry about product quality assurance?
Are you late in deciding to buy because of insufficient budget?
If you have these worries, stay and see.
NEW Agricultural Fotma FM704T Tractor 4WD
Fitted with Quanchai brand diesel engine, hydraulic
steering, 11' dual stage clutch, 12F+12R shuttle gearbox,
forced lifter, 3-point linkage(Cat II), PTO shaft(6 spline,
dual speed 540/1000rpm), 2 pairs of hydraulic output, front
and rear ballast, Rops, agri-tyres 8.3-24/11--32
MAIN FEATURES:
1. Adopt Xinchai diesel engine, good reliability, large reserves of torque, low fuel consumption, high economic efficiency;
2. Double-function clutch,10 inches, high transmission capacity, reliable, comfortable manipulation;
3. Gearbox using 4 × 3(1 +1) engaging sleeve, shuttle-type gearshift, there are 12 forward gears, 12 reverse gears, reasonable match between the gears, and have high efficiency;
4. Independent power take off device, smooth transmission, large capacity, speed (540/760, 540/1000 r/min) for selection to meet the different operation requirements;
5. Full hydraulic front wheels steering, independent oil circuit for steering system, manipulating flexible, reliable, and save energy;
6. Adopt hydrostatic disc-type brakes, a large braking torque, the braking effect is good;
7. Adopt high pressure type lifting device, reliable, easy maintenance, multi-hydraulic output can be optioned;
8. Final transmission adopts planetary gear mechanism, compact structure, large reduction ratio;
9. New streamlined appearance, generous, modern, fashion;
10. Control levers can be mounted at side as optional, more convenient and comfortable.
The specification of the Fotma FM704T Tractor 4WD
Tractor Model FM604T
Drive Type 4×4

Overall Dimension L×W×H(mm) 3925×1728×2170
Wheel base(mm) 2010
Front wheel tread(mm) 1265
Rear wheel tread(mm) 1200--1500 (Common 1300)
Min. ground clearance(mm) 375

Min. steering radius
Unilateral brake(m) 3.8
Not unilateral brake(m) 4.3

Min. operating weight (KG) 2565
Gearbox gears number 12F+12R

Speed
Forward(Kw/h) 2.33-31.04
Reverse(Kw/h) 2.04-27.21

Engine
Model A4K43T70A
Rated power (Kw) 51.5 | Rated speed (r/min) 2300

Tires spec.
Front tires 8.3-24 | Rear tires 11.0-32/14.9-28

Steering Type Full hydraulic front wheels steering
Max. lifting force( KN ) 13.5

PTO
Type Rear-mounted, Semi-independent type
Speed (r/min) 540/760 or 540/1000
Power(Kw) >43.8

Control type of ploughing depth Height control & flotation control
Max. traction force (KN) 13
Front / rear Ballast (KG) 104/300